All the Major Retailers That Say They'll Have to Raise Prices Because of New Tariffs on China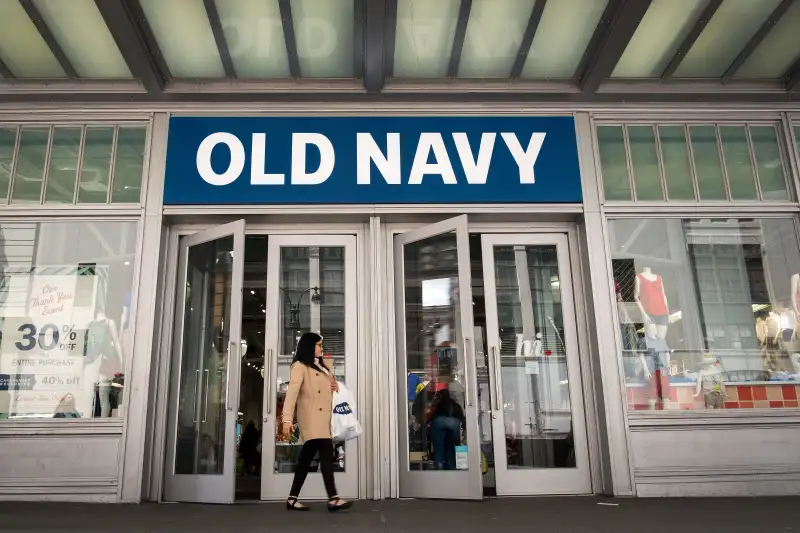 Drew Angerer—Getty Images
New tariffs on Chinese imports will raise the prices of items you buy every day, according to warnings from major retailers like Walmart and Target.
The Trump administration imposed 10% tariffs on $200 billion of Chinese imports this week, and the tax on Chinese goods could rise to 25% at the end of the year if negotiations don't progress.
President Trump has said the tariffs are necessary to force China to end unfair trade policies that hurt American businesses. The consensus among many American retailers and small business owners is that the tariffs themselves will hurt business — and that the pain will be passed along to American shoppers in the form of higher prices on a vast array of goods.
The new tariffs affect imports ranging from canned vegetables to wood furniture, and seem to affect at least some of the products from major consumer brands like Crocs, Nike, Apple, and Procter & Gamble.
When will shoppers start to see tariff-related price hikes in stores? Probably not during the upcoming holiday shopping season, because the big stores have largely already received their shipments from overseas, the Wall Street Journal reported. Starting in early 2019 and beyond, however, shoppers may very well encounter higher prices as a result of tariffs on China, industry experts say.
"With these latest tariffs, many hardworking Americans will soon wonder why their shopping bills are higher and their budgets feel stretched," National Retail Federation CEO Matthew Shay said in a press release. "Achieving better trade deals is an important priority, but there is nothing better about it when American families are forced to pay higher prices for everyday purchases."
Representatives from individual retailers and consumer brands have also made statements strongly urging the Trump administration to kill the tariffs on Chinese imports, or at least to offer exemptions for key products.
Here are some of the higher-profile retailers and brands that have spoken out against the tariffs on China.
While the new round of tariffs was in the proposal stage, the public was welcomed to comment on the topic to the United States Trade Representative — and more than 6,000 letters were received before the comment period ended on September 6.
A letter from Walmart was one of them. Addressing U.S. Trade Representative Robert Lighthizer, Sarah F. Thorn, a senior director for global government affairs at Walmart, wrote this of the proposed tariffs on China: "The immediate impact will be to raise prices on consumers and tax American business and manufacturers."
Walmart sells almost everything, and Thorn offered a partial list of items it offers affected by tariffs, including "a range of food products (fish, vegetables, nuts, fruit, grains, flours, other products like soy sauce); beverages; personal care products (makeup to shampoos); detergents; motor vehicles, motorcycles and bicycles; travel goods, handbags and other bags; leather apparel; paper office supplies; hats; hand tools; furniture; lighting and mirrors, including Christmas lights; monitors; paper tablecloths, napkins, plates and cups, toilet and tissue paper, dog leashes, home air conditioners, refrigerators, vacuum cleaners, calculators, baby products and many others."
Walmart argued that the possible price increases on cosmetics, electronics, and items intended for children are particularly worrisome. "Increased costs associated with new tariffs could lead families to turn to cheaper, but less safe options to offset new financial burdens," the letter warned.
A letter sent on the behalf of Office Depot said that the tariffs would "significantly disrupt" the company's supply chain — for office furniture in particular. Even if many products Office Depot weren't affected by the tariffs, a price hike on one item in a furniture collection can cause a ripple effect and make it less likely that a consumer makes a purchase, the company said.
"If one component of a collection is not priced competitively (a single chair or desk) then that single uncompetitive product could affect the purchase of any larger coordinated group of seating and furniture as well," the letter states. "Tariffs of the kind being proposed are sales-killing and company-killing actions."
Macy's CEO Jeff Gennette explained to CNBC that his company is "going to absorb" the tariff-related cost increases on products wherever it can. But "in some cases you're not going to see those costs absorbed and they're going to get passed on" to shoppers, in the form of higher prices.
"We're concerned about tariffs because they would increase prices on everyday products for American families," Target CEO Brian Cornell said to retail analysts in August. "In addition, a prolonged deterioration in global trade relationships could damage economic growth and vitality in the United States."
Mark Tritton, Target's chief merchandising officer, wrote a letter on behalf of the company to the U.S. Trade Representative, saying, "We are disappointed that despite broadly expressed concerns from companies and groups across a variety of industries, the administration has continued to escalate the threat of tariffs that would penalize American families."
Gap, which operates its namesake brand as well as Old Navy, Banana Republic, and Athleta, says that many of the clothes it sells will see price hikes as a result of tariffs. "In some cases, we'll have no choice but to pass the impact of these tariffs through to our consumers," Gap CEO Art Peck told Bloomberg.
Sweater prices are particular likely to rise, Peck said, because much of the material to make them is from China. "What this will ultimately be, we think, is a tax on the consumer," Peck said of Trump's tariffs on China.
The Honest Company, which was founded by the actress Jessica Alba and specializes in diapers, wipes, and other baby products, said in a letter to the Trump administration that it is a "not-yet-profitable, start-up company," and that it "would be unable to efficiently take on the costs of additional duties that its larger, more established competitors are more easily able to absorb."
The company would therefore be forced to "increase its prices, potentially reducing the availability of core baby necessities in the U.S., thereby negatively impacting U.S. consumers," the letter stated.
In addition to its flagship Fossil Stores, the Fossil Group's portfolio includes well-known fashion brands like Diesel, Puma, Marc Jacobs, Chaps, and DKNY. According to the Fossil Group's statement to the Office of the U.S. Trade Representative, tariffs on China would essentially force the company to raise prices on goods such as smart watches and hand bags.
"The impact of either tariff in the short-term would force Fossil to either raise retail prices for consumers or cut expenses, including the possibility of reductions in its U.S. workforce," the Fossil Group explained. "An increase in retail prices is likely to decrease demand for Fossil's products, thereby possibly lowering profits."
About $400 million of Michael's product costs could be affected by the tariffs on China, Michaels chief financial officer Denise Paulonis said recently on a conference call with analysts, according to the Dallas Morning News. "It's difficult to quantify with certainty their impact beyond this year, as these tariffs haven't been finalized," Paulonis said. But "consumers will likely have to spend more overall for everyday consumer goods." And those goods are bound to include some of the arts and crafts that Michaels sells.
A "Made in America" petition spearheaded by the craft supply store Jo-Ann urged the Trump administration to exempt crafts and fabrics from the tariff list — because countless American churches, charitable organizations relied on these goods from China to make blankets, clothing, and other items.
In other words, the tariffs supposedly intended to help American businesses and foster more "Made in America" production would actually hurt small business owners by way of price hikes on the goods they buy for manufacturing purposes. "These are the components we sell in our stores that people purchase and make things that are made in America," Jo-Ann spokeswoman Amanda Hayes told Associated Press.
Chicago-based American Sale, which has a half-dozen stores specializing in pools and furniture, says that vendors will be raising the prices it pays for goods from China — and that there is no realistic way to avoid passing along the price hikes to customers.
"We're going to have to raise prices," Bob Jones, president of American Sale, Chicago Tribune. "We don't work on margins that would allow us to absorb that, and I don't know of any retailer we compete with that isn't in the same boat."