Trump Administration Decides to Keep a Key Part of Obamacare in Place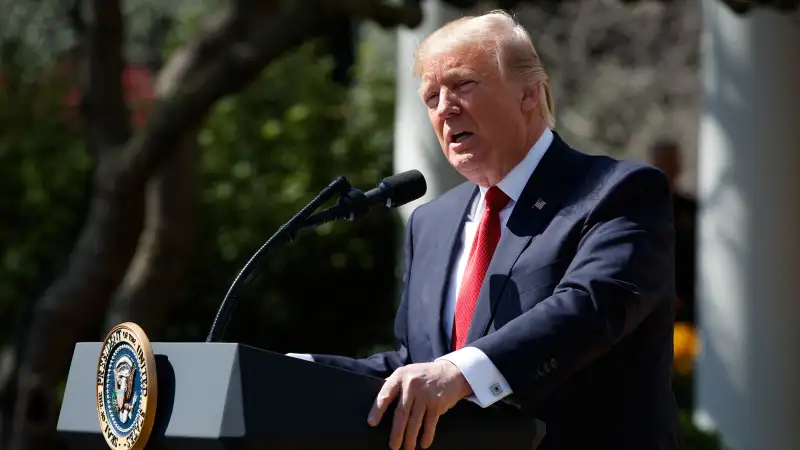 The Trump administration might be throwing Obamacare a lifeline, at least for 2018.
The New York Times reports that cost-sharing subsidies paid to insurers, which reduce out-of-pocket costs for the poorest customers, will remain in place - for now. Those subsidies are the subject of a 2014 lawsuit filed against the Obama administration by the House Republicans, who argue that the payment of roughly $7 billion a year to insurance companies to help balance out the shared costs is unconstitutional.
The Trump Administration isn't taking those subsidies away for the moment. The Department of Health and Human Services told the Times, "the precedent is that while the lawsuit is being litigated, the cost-sharing subsidies will be funded. It would be fair for you to report that there has been no policy change in the current administration."
While Congress hasn't passed a replacement plan for the Affordable Care Act, the Trump administration have several options to weaken the existing system. The most lethal option is to end those cost-sharing subsidies to insurers, which are different from the tax-break subsidies individual consumers on the health-care exchanges receive to pay for their premiums each month. But they are just as critical to the marketplace's success.
If those subsidies end, insurers would likely leave the ACA exchanges in higher numbers than they already are, making the individual market even more unstable and uncompetitive.
Still, that isn't stopping some insurance companies from withdrawing already, because of high costs and the uncertainty surrounding the law's future. Already, there are instances of companies exiting, leaving some counties with increasingly few plan options.