Trump Wants to 'Fix' Obamacare With Low-Cost Plans. Here's What You Need to Know About Them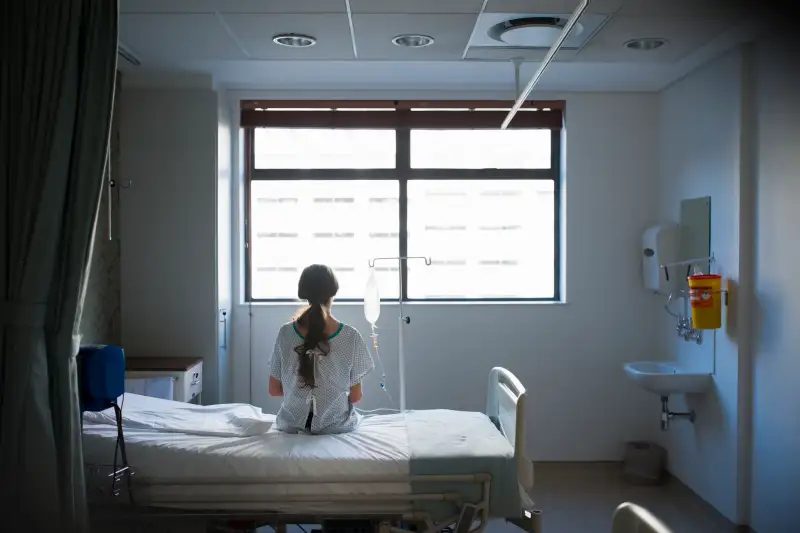 President Trump's latest effort to tackle health care and the Affordable Care Act is to allow consumers to buy short-term health care plans for up to a year, which experts say could destabilize the individual market and drive up costs for many consumers.
Trump and the GOP are pushing the executive order, which the president signed today, as a way to bring down health care costs and give consumers more choice. But that's not exactly what would happen.
Short-term insurance plans, which Trump's order allows people to stay on for up to a year, would likely be favored by healthy people in the individual market. These plans aren't governed by the ACA's rules, thus they would be "cheaper" because they cover far less. But it's just the premiums you would be saving on; deductibles, coinsurance, co-payments, riders to cover additional care—those costs would all add up very quickly.
These plans would also likely have adverse effects for people who choose ACA-compliant plans, experts say. That's because the people who need more comprehensive care—older, sicker—would buy those plans, while healthier, younger people would likely choose the cheaper ones. That would drive up costs for older, sicker people, effectively creating two different risk pools. The ACA was designed to eliminate all of those differences in coverage so that prices could remain competitive for everyone.
Because these plans aren't governed by the ACA's rules, they do not have to cover essential health benefits, which include things like maternity care, mental health care, prescription drug coverage, and more. They can also not only charge people with pre-existing conditions more than healthier people, they can deny coverage outright.
Here's an example of a short term plan, from UnitedHealthOne, in Tennessee. The premium is just $30 per month. Pretty good! What do you get for that? There's no coverage of pre-existing conditions, so if you have any type of illness or minor health condition (like diabetes, obesity, or even acne), it's not going to cover care for that. There's also a $5,000 deductible, and an additional $5,000 you have to pay out-of-pocket before the insurance covers 100% of costs (up to $1 million). So you have $30 per month — but if you need any type of care, you'd be on the hook for $10,000, plus the costs for all of the care for your pre-existing conditions, unless you buy a rider at an additional monthly cost. Not exactly cheap.
The order also allows small employers to create association health plans, meaning small businesses can join together if "they are within the same state, in the same 'line of business,' or are in the same trade association," according to the Hill. Buzzfeed notes these plans could self-select businesses with healthier employees.
"Without a market structure stipulating benefit coverage, it's crucial for consumers enrolling in coverage to understand the nature of the benefits offered in the plans they choose," says Dave Dillon, Fellow of the Society of Actuaries, which analyzed the order. "For example, association health plans may be exempt from coverage of certain essential health benefits."
The changes will not have an effect on insurance prices for 2018, which are already set, according to Dillon. The administration said on a call that the changes could take as long as six months to implement, the Washington Examiner reported.
Larry Levitt, senior vice president of the Kaiser Family Foundation, also noted on Twitter that the insurers that don't hike up premiums considerably would likely leave the ACA marketplaces all together and focus on selling the cheap association plans. So consumers will actually have fewer choices.
Who will this hurt the most? Middle-class consumers who buy their insurance on the individual market and have pre-existing conditions who earn too much to qualify for government subsidies, the limit of which is currently $48,240 per year for an individual and $97,200 per year for a family of four.