Here's What a Bipartisan Health Care Plan Would Look Like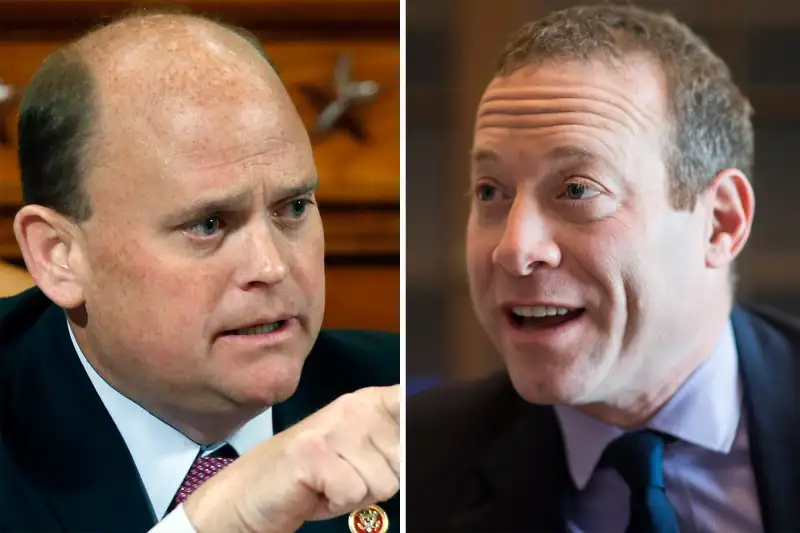 After Senate Republicans failed to pass a strictly partisan repeal of the Affordable Care Act, a group from the House of Representatives from both sides of the aisle have presented a plan to bring down costs and keep protections in place for people with pre-existing conditions.
Democratic Rep. Josh Gottheimer of New Jersey and Republican Rep. Tom Reed of New York wrote an op-ed in the New York Times detailing their plan for a bipartisan health care fix. Included in their plan, devised by the House Problem Solvers caucus, is making cost-sharing reduction payments to insurers (which help keep out-of-pocket costs down for certain marketplace enrollees) mandatory and eliminating certain taxes.
The plan also wants to create a dedicated stability fund for states to help limit financial losses from covering the costliest patients, or those with pre-existing conditions.
Essentially this is a type of reinsurance program that would pay insurers to make up for lost money for covering the sickest Americans. As the reps point out in their op-ed, 5% of consumers account for nearly half of health care costs in the U.S. In order to insulate the rest of the individual market population from those high costs, the stability fund would give the companies money to make up the difference.
Sen. Tim Kaine (D-VA), who has introduced such a proposal in the past, told Vox, "If you have a backstop for high-cost individuals — a reinsurance package — it allows pricing to be done at a more normal level ... It brings premiums down by maybe 10 or 15 percent."
The ACA had a temporary reinsurance program from 2014 to 2016 that helped stabilize the insurance markets. (You can read more about it here.)
Politico notes some form of this was included in House and Senate replacement bills. There's little other detail on how the stability fund would work at this time, and no dollar amount was given. But health care experts told Vox that insurers have been asking for this pot of money to keep them afloat.