Fear of a Trump Presidency Could Drive Emigration to This Picturesque Canadian Island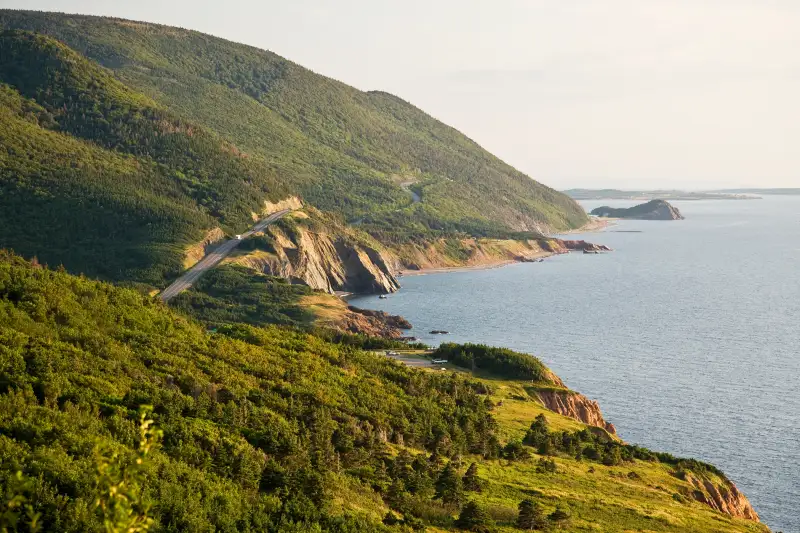 Henry Georgi—Getty Images/All Canada Photos
Americans who are scared or perhaps just embarrassed about the prospect of Donald J. Trump becoming our next president can take solace in the fact that a bucolic island just north of the border is welcoming us with open arms.
In a campaign that's funny but is reportedly not (completely) a joke, Cape Breton Island, which is part of the Canadian province of Nova Scotia, has launched a website promoting the destination as the perfect spot for Americans to move if they feel compelled to flee a Trump presidency. What's more, the site promotes the wisdom of planning ahead, so Americans can hit the road the moment it looks like you know who takes charge.
"Don't wait until Donald Trump is elected president to find somewhere else to live!" the site proclaims:
"This is not a joke," the site explains, while bragging about some of its attributes, including a land mass on par with the Big Island of Hawaii (unsurprisingly, there was no comparison made to Hawaii's climate), that it boasts "the most affordable housing market in North America," and that Cape Breton Island always ranks "high on travel magazine lists of beautiful islands." The island also has an active arts scene, and many well-known artists and musicians like Philip Glass and Robert Frank have homes there.
But if this is such a great place to live, why does Cape Breton Island have to campaign for people to move there? Well, unemployment is high, and "we are experiencing a bit of a population problem at the moment," the site states.
Read next: These Are the 50 Cheapest Countries to Live
"You belong here with us on Cape Breton Island," the site sums up, "where health care is free, you know your neighbours, and nobody has a hand gun!"
And it goes without saying: There's no Trump either.