Uber Will Start Tracking Driving Behavior. It's a Huge Step for Its Rating System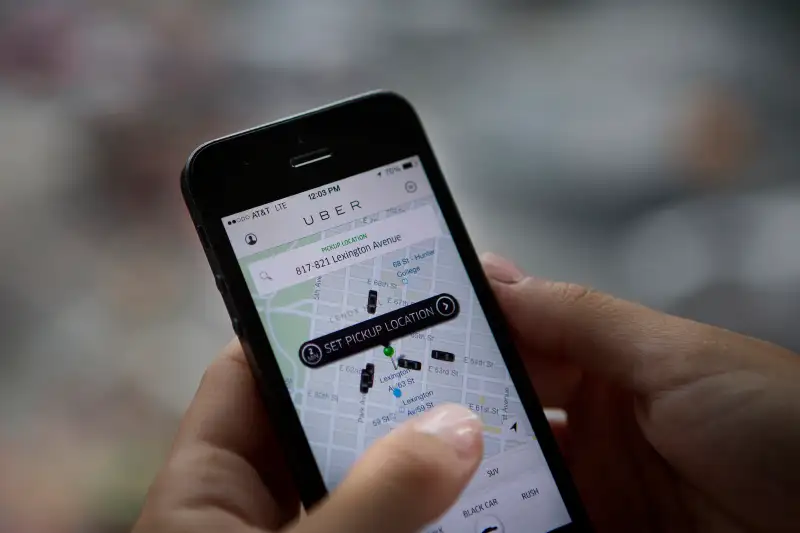 Victor J. Blue—Bloomberg/Getty Images
Uber may use its user-feedback heavily to evaluate its drivers, but the company is developing ways to track how its cars drive, getting information about things like hard braking and speeding from phone sensors. The new system should be operational in 11 cities in the next few weeks.
Like many other young tech companies. Uber adopted the venerable five-star rating system for drivers and passengers. It has never been a good fit: A 4.6 out of 5 stars is enough to get a driver kicked off. In most circles, a 4.6-star rating is almost perfect.
For a service like Uber, however, customer ratings aren't particularly meaningful because the standard for a satisfactory transaction is pretty low. Getting dropped off at your destination without unsafe driving, harassment or uncivil conversation, or a poor route is about as good as it needs to be—hence the extreme review inflation.
Incorporating hard data like speed, acceleration, deceleration, and route from sensors can give ratings far more objectivity, accuracy, and ultimately utility to help consumers, reward good drivers, and improve general road safety.
"It might be that a driver is unhappy about an unruly rider. Or a rider is worried that her driver was going too fast," wrote Uber's Chief Security Officer Joe Sullivan on its website. "Either way, we need to check what actually happened. Mostly it's about talking to both sides. But increasingly technology can help get to the truth."
Other companies use hard data similarly. On video sites like YouTube, whether viewers abandon videos halfway through or watch until the end determines its prioritization in search results, for example. In Uber's case, according to Sullivan, using data from hundreds of trips could set a baseline for how long a certain trip should take. If the driver beats the normal time considerably, a red flag could go up, letting Uber do the bad rating for you.