How Veterans Can Pick the Best Colleges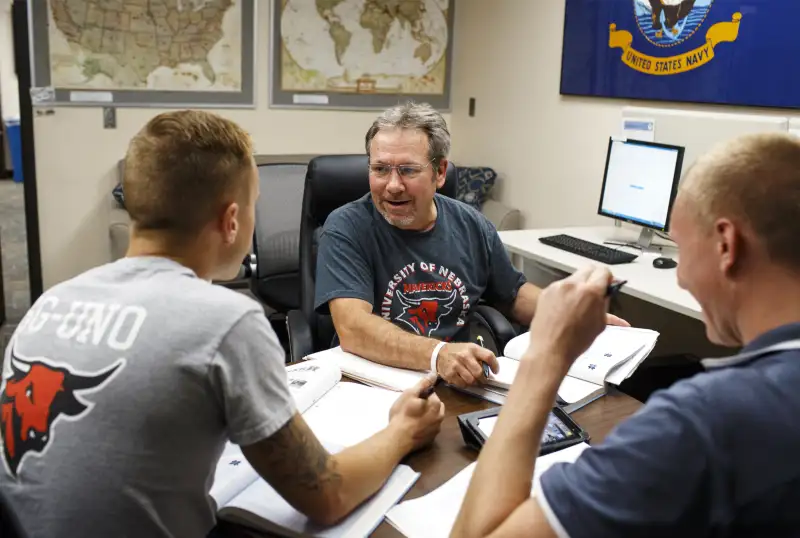 Courtesy of the University of Nebraska Omaha
Signed into law in 2009, the Post-9/11 GI Bill has provided more than $55 billion for college since. But not every veteran gets his or her money's worth. Stephen Jordan is the president of Metropolitan State University of Denver and a Vietnam-era veteran who earned his undergraduate degree with funding provided by the GI Bill. As the incoming chairman of the American Association of State Colleges and Universities, Jordan will bring greater awareness of student-veterans and what they need to succeed. Here's his advice on what veterans should look for when they're shopping for an education.

NEWSLETTER: COLLEGE_PLANNERSign up for COLLEGE_PLANNER and more View Sample
Find vets services
Make sure any school you're considering has a veterans services page on its website and, even better, a veterans services center. (Only about 20% of colleges provide one.) Email or call to see if there's a dedicated orientation or tutoring services for vets, such as those offered at the University of Nebraska Omaha. (Omaha was the top four-year college in rankings by the Military Times in 2014 and 2015.) Because federal VA benefits can get tied up in red tape, ask student-veterans if they've been able to get timely help on campus sorting out any issues with tuition payments.
Count heads
Nearly 80% of student-veterans are 25 and older, and Jordan says they often feel more comfortable on campuses with other older students. Some schools, such as Vassar College, recruit veterans in groups to provide a built-in network of peers. Also see if there are networking events for veterans outside of class—and whether many vets attend.

Check the credits
Many colleges offer general education credits for military experience, but those units might not count toward your major. You need to ask the admissions office how your credits will be applied so your time isn't wasted. "Veterans choosing to go back to school are really committed to making a life change for themselves," says Jordan. "They're pretty goal-oriented." Some colleges, like MSU Denver, give vets priority registration times so they can get into the courses they need to complete their degree before their benefits stop. (The GI Bill usually pays for only four years of full-time enrollment.) MSU Denver offers its approximately 1,000 student-veterans another perk: an additional, vet-only graduation ceremony.
For examples of some outstanding options, check out out our list of 25 great colleges for veterans.