Victoria's Secret Finally Hired a Plus-Size Model. Will it Save the Brand?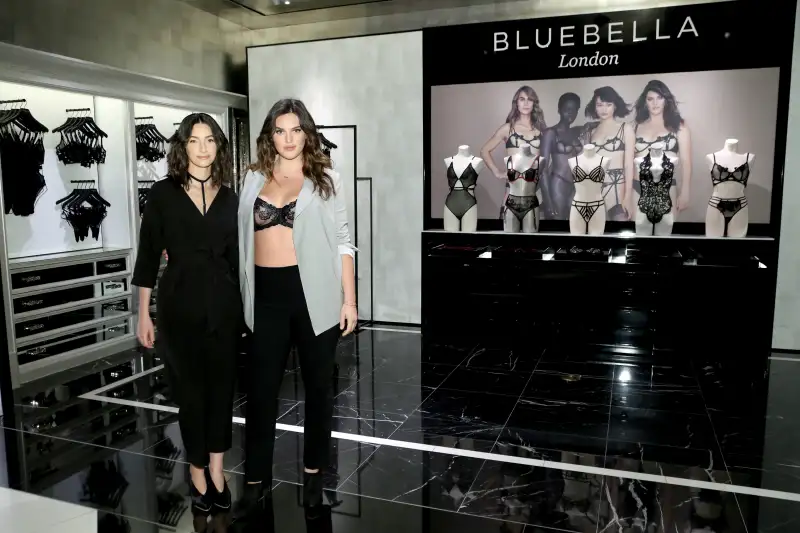 Monica Schipper—Getty Images for Victoria's Secr
Victoria's Secret is pulling out all the stops to revive its plummeting sales.
Over the last three years, the brand has pivoted to athleisure, dropped—and then re-launched—its swimwear line, and attempted to align itself with the #MeToo movement (never mind those pesky rumors that its parent company's CEO was involved in the Jeffrey Epstein sex trafficking ring).
Now, according to E! Online, the beleaguered lingerie staple is partnering with Bluebella, a UK-based intimates company. The duel line hit stores on Friday, with a marketing campaign starring "body positivity" influencer Ali Tate Cutler — the first time Victoria's Secret has featured a plus-size model in its advertising.
It might be too little too late.
L Brands, Victoria's Secret's parent company, lost about 40% of its value from August 2018 to August 2019, according to The Motley Fool. It also recently parted ways with chief marketing officer Ed Razek, who told Vogue that transgender and plus-size models shouldn't participate in runway shows because that wouldn't jive with the fantasies of the men who tune in (Victoria's Secret's hired its first trans model earlier this year).
There's one bright spot in the L Brands portfolio, though. Sales of Bath & Body Works grew 10% year-over-year, earnings show.
The iconic lotion company has hopped on the "natural" and "self care" bandwagons, and young shoppers have rewarded its efforts. Bath & Body Works is outperforming its sister company so incredibly that Barington Capital Group, which has a stake in L Brands, urged it to split from Victoria's Secret altogether.
As millennials continue to flock to new players in the lingerie space, like Rihanna's Fenty line, and Aerie, which has always emphasized body positivity and airbrush-free ads, Victoria's Secret is struggling to play catch up.
But Tate Cutler, the company's new plus-size model, tells E! that things are headed in the right direction.
"We needed disruption in the industry," she says. "Victoria's Secret has such a big influence and such a big platform that this could really be transformative for a lot of people."