Is Your Drugstore Closing? Pharmacy Giant to Shut 600 Walgreens, Rite Aid Stores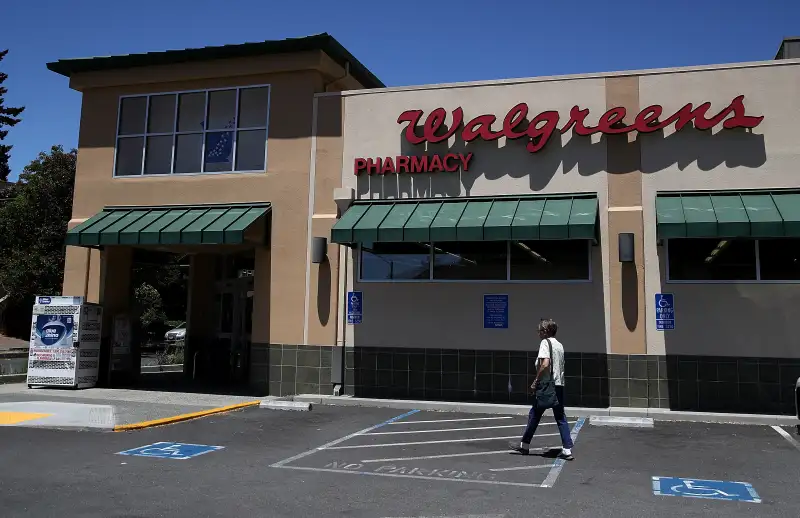 Justin Sullivan—Getty Images
Walgreens, the second-largest pharmacy chain in the U.S., is about to become a lot bigger—with the purchase of nearly 2,000 Rite Aid stores in the works.
But there's a downside for consumers: Your neighborhood pharmacy might close.
Walgreens currently has roughly 8,175 locations in the U.S., second only to CVS (9,709) in terms of pharmacy chains. For two years, Walgreens has waged a campaign to boost its footprint by scooping up Rite Aid locations. Over the summer Walgreens scrapped its original plan to purchase 2,186 Rite Aids—but it came to an agreement more recently to buy 1,932 of the stores, at a cost of $4.375 billion in cash and other considerations, according to the Walgreens fourth-quarter earnings report.
The purchase would theoretically give Walgreens over 10,000 store locations, vaulting it into the top spot over CVS as America's biggest pharmacy chain. But Walgreens isn't just adding stores; it plans on subtracting hundreds too.
After receiving regulatory clearance for the Rite Aid purchase, Walgreens "has been able to carry out a complete review of its expected combined U.S. store portfolio to determine the scope of a program to optimize locations," a company release stated.
Translation: Some stores will be closed. The company anticipates that it will shutter roughly 600 retail locations in that "optimizing" process, starting next spring, USA Today reported. Walgreens hasn't said which locations will be closed, but it's expected that most of them will be among the ranks of the Rite Aid stores it's buying, and that the vast majority of closures will be within one mile of another Walgreens-owned store.
All the store closures should be complete within 18 months, Walgreens says. The company plans on spending $500 million over the next three years to convert Rite Aid stores it isn't closing into Walgreens.
Meanwhile, Rite Aid will still be in the pharmacy business. After the sale to Walgreens is complete, Rite Aid will still have roughly 2,600 stores in the U.S., according to CNN.