Say Goodbye to Shopping at Walmart at 3 A.M.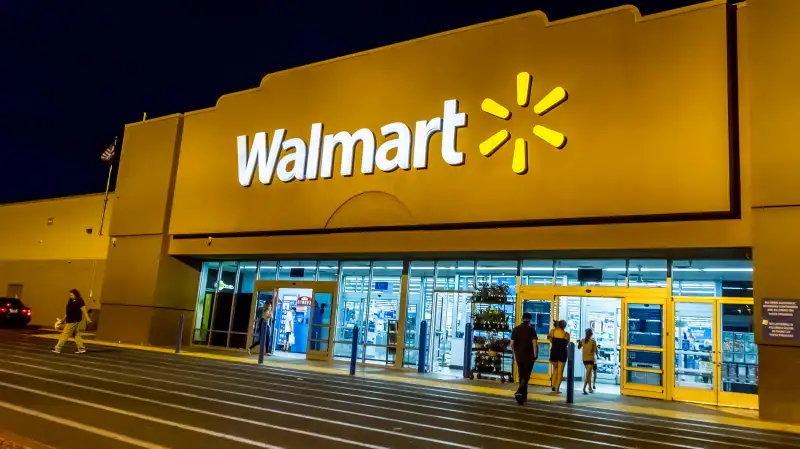 Roughly 40 Walmart Supercenter locations are giving up on being open to shoppers 24/7, and many more Walmart locations could follow by closing for at least a few hours in the wee hours of the day.
According to Bloomberg, two dozen Walmart locations backed off 24-hour openings this spring, and more than a dozen others will follow suit. Affected stores include those in Pennsylvania, New Jersey, and Maryland. Shoppers in these areas will somehow have to figure out how to live without the option of heading to Walmart between the hours of midnight and 6 a.m., the period when most stores seem to be shutting down.
The most obvious reason Walmart is backing off 24-hour stores is that they're not worth the cost or trouble. In the age of e-commerce and 24/7 Internet shopping, few consumers are compelled to head to an actual store in the middle of the night. Earlier this year, Walmart increased hourly wages for 500,000 workers. Apparently, the world's largest retailer has decided it's not worth it to staff nearly empty stores with cashiers and clerks overnight.
It wouldn't be surprising if the changes are the start of a much larger trend. "I question if it is a test and could become a national rollout," Edward D. Jones analyst Brian Yarbrough told Bloomberg. "There aren't that many shoppers there overnight. How many people are going to Wal-Mart at 2 in the morning?"
You Might Also Like:
10 Things Millennials Won't Spend Money On
Vanguard's Founder Explains What Your Investment Advisor Should Do
Americans Left $24 Billion in Retirement on the Table Last Year