How to Watch the France vs. Croatia World Cup 2018 Final Game Online for Free Today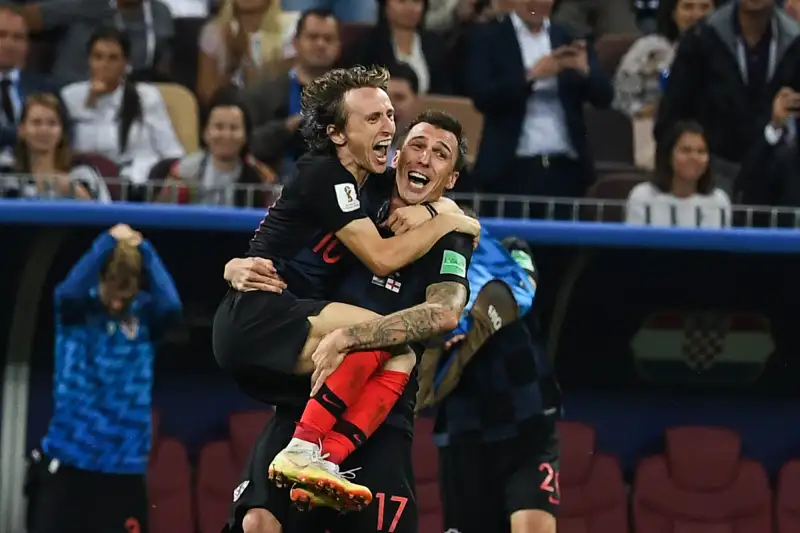 MANAN VATSYAYANA—AFP/Getty Images
The FIFA 2018 World Cup final game is finally here, and we've got all the details for how to watch France and Croatia play for the championship.
The World Cup 2018 has been full of drama, not to mention amazing soccer, including two intense one-goal games in the semifinals. France beat Belgium 1-0 last Tuesday, and Croatia topped England 2-1 the next day, with a goal in extra time giving Croatia the edge. That set up the big France vs. Croatia match in the World Cup 2018 finals today.
What Channel Is the France vs. Croatia World Cup 2018 Game On?
Croatia and France are scheduled to play starting at 11 a.m. ET on Sunday, July 15. The game is being broadcast in English on Fox, and in Spanish on Telemundo.
It's easy to watch Croatia vs. France in the World Cup finals for free. If you have even the most basic of satellite or cable TV packages, it most likely includes broadcast networks like Fox, CBS, and Telemundo. All you need to do is find the channel.
If you don't have cable or any pay TV package, you can still watch the World Cup 2018 finals for free with a digital antenna. A digital antenna costs around $30, and it functions similarly to the old-fashioned "rabbit ears" antennas, only with a better picture and more channels. When you hook up a digital antenna to your TV, in most of the country you'll be able to watch multiple local channels of over-the-air networks like Fox, PBS, ABC, and Telemundo totally for free.
How to Live Stream the France vs. Croatia Game Today
If you want to watch the World Cup final game today online, it's a little more complicated than tuning in on TV. There are many different ways to live stream France vs. Croatia, and yes, it's possible to stream the game for free.
We covered all the strategies in our previous, more comprehensive guide to watching the World Cup 2018. Here's the gist: