How to Watch the 2018 World Cup Portugal vs. Spain Match Today Online for Free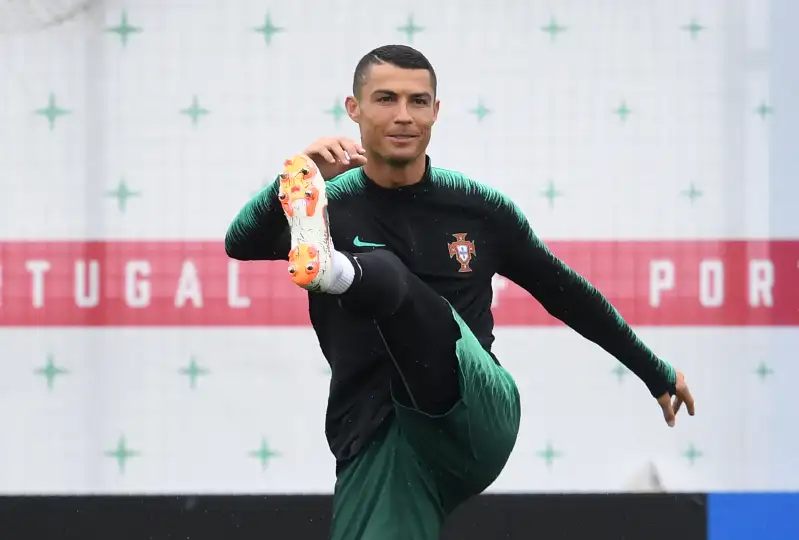 FRANCISCO LEONG—AFP/Getty Images
The FIFA World Cup 2018 in Russia is now underway, and among the three World Cup games today is the eagerly awaited showdown of two European powerhouses (and neighbors): Portugal and Spain. The match is scheduled to begin at 2 p.m. ET, on Friday, June 15.
If you're trying to find out how to watch the 2018 FIFA World Cup on TV or the Portugal vs. Spain live stream and other games online for free, check out our comprehensive how to watch the World Cup 2018 guide. Or just scroll down for the details on how to watch the World Cup games today for free, including Portugal vs. Spain, below.
What Channel Is the 2018 World Cup Portugal and Spain Game On?
Today's Spain vs. Portugal match is being broadcast on TV in English on Fox, and in Spanish on Telemundo. If you have even a basic satellite or cable TV package, you probably have these channels and all you have to do is find Telemundo or your local Fox station.
If you don't have cable, you can still watch the 2018 World Cup for free today in most of the country with a digital antenna. Basic digital antennas cost around $30, and they're the modern equivalent of old-fashioned "rabbit ears" antennas, providing free access to over-the-air broadcast networks like Fox, ABC, and, yes, Telemundo.
FIFA World Cup 2018 Schedule for Friday, June 15
What time is Portugal playing today? And what's the full FIFA World Cup 2018 schedule for today?
• Egypt vs. Uruguay, 8 a.m. ET, on FS1 and Telemundo
• Morocco vs. Iran, 11 a.m. ET, on Fox and Telemundo
• Portugal vs. Spain, 2 p.m. ET, on Fox and Telemundo
The precise times that 2018 World Cup matches begin can be confusing because Fox and Telemundo sometimes promote match times based on when the broadcasts start, rather than when play actually begins. For example, on the comprehensive Fox Sports TV schedule for World Cup matches, today's showdown of Portugal and Spain is listed at 2 p.m. ET, on Fox. That's when play is set to truly begin.
But Fox Sports sent out a Tweet about the match stating, somewhat vaguely, that fans should tune in an hour earlier, at 1 p.m. ET, to see Portugal and Spain today. Presumably, this means there will be an hour of pre-match hype and analysis before play commences.
How to Live Stream Portugal vs. Spain in the 2018 World Cup for Free
Here are the basics of how to watch the Portugal vs. Spain live stream today, and how to live stream World Cup 2018 matches throughout the tournament, as we detailed in our previous how to watch the World Cup story.
As you can see, there are many options that'll let you watch Portugal vs. Spain online live for free in a browser on your desktop, or to live stream on a smartphone or other device: