Over $2 Billion Will Be Spent on Weddings This Weekend Alone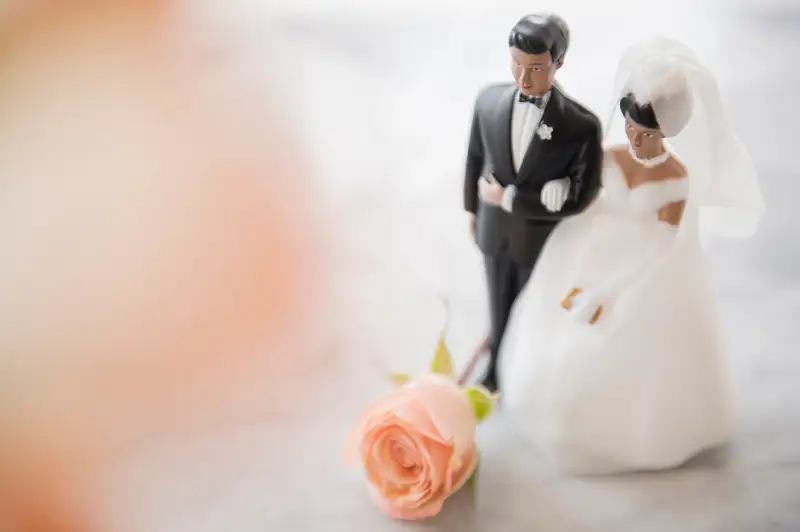 JGI/Jamie Grill—Getty Images/Tetra images RF
This weekend, wedding bells across the country will be ringing — but if you listen closely, they might sound a little more like "cha-ching, cha-ching."
Saturday, October 19, is the most popular wedding date of 2019, according to a study from wedding websites The Knot and WeddingWire. With nearly 34,000 couples planning to say "I do" this weekend, wedding hosts and guests are set to spend over $2 billion for the celebrations, based on the numbers provided by the wedding planning sites.
The study outlines spending both by the betrothed couples and by wedding guests who are registered with either site, based on behavioral predictions, user information, and survey results. While weddings come with a hefty cost for those getting married, wedding guests collectively spend far more money while attending the festivities. This makes sense because there are way more guests than hosts at a wedding.
Of the estimated 4.3 million guests attending weddings on October 19, 1.7 million guests say they will travel for out-of-town nuptials. Guests are set to spend an estimate of $1.8 billion on gifts, travel, attire, and accommodations. That breaks down to about $418 per guest.
Those responsible for paying for the wedding on October 19 will be shelling out around $359 million, according to the study. This total includes an estimated $71 million for attire, $227 million on catering, and $61 million for day-of flowers, to name a few major price-tags in the mix.
The study also went into detail on wedding gift spending, and the results are pretty staggering. Over $508 million will allegedly be spent on gifts for October 19 weddings alone. The most popular registry gifts on The Knot Registry are Tour red wine glasses, Tour white wine glasses and the B. Smith multi-purpose server with tray.
Couples and guests alike should note, there's no need to go over your budget or spend thousands and thousands of dollars on attire and decor at weddings. From selecting a less popular date or time to haggling on venue pricing, there are plenty of ways to have an incredible day without spending jaw-dropping amounts of cash.