Talking Money with Actor and Social Entrepreneur Wendell Pierce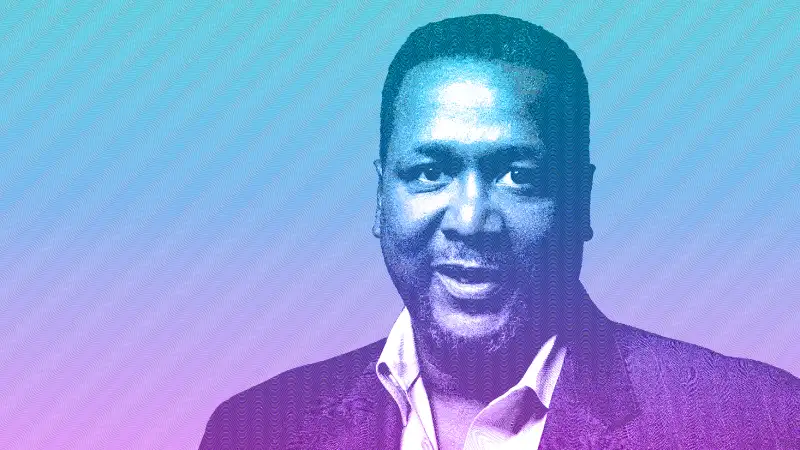 Photo illustration by Money; Getty Images (1)
Wendell Pierce is best known for his roles on acclaimed HBO series The Wire and Treme, and countless other stage and screen acting roles. But his recent book The Wind In The Reeds tells a personal story of place, family, art, and commerce, culminating in his community redevelopment work in his native New Orleans. It's a moving tale — and a great excuse to talk money.
Your book is persuasive about why you had to get so deeply involved in helping redevelop New Orleans' Pontchartrain Park — a black middle-class neighborhood where you grew up and that was devastated by the flooding after Katrina. But on the personal financial level: Did this entail career sacrifices?
I've been pretty fortunate to work consistently for 30 years — but the cash flow is always inconsistent. You'll make what turns out to be your annual income in a couple of months, and then be unemployed for six months, then work for a week, and so on. The business forces you to become an expert at cash flow.
So I never really saw the work I was doing in New Orleans as a displacement of my career. I always knew the two could coexist. It's time-consuming, and it's frustrating at times. But I knew that going it. I didn't think that I could complain, given the legacy of what my parents' generation had gone through to get that neighborhood to exist. Homeownership is the first step in building a family's wealth.
Yes, and you have a nice anecdote about how that was comparatively rare for black families at the time, and how that was perceived: Your mom telling you and your siblings, "We're not rich, in case you don't know. You're poor." But did you feel poor, rich, middle-class?
I was taught that you reap what you sow. If there was something you desired, and it cost money, then you worked and did what was necessary to afford it. My first trip to Europe, I wanted to go with the New Orleans Center for Creative Arts drama department, so I raised the money by having a disco, as we called it in the '70s – a party, basically. I charged admission, and used the profit to fund the trip. So, I wasn't raised rich or poor; financial well-being was associated with your work ethic.
You left New Orleans for Julliard and then started to get real acting jobs pretty promptly. Did you have a moment getting that first big paycheck?
For about a year after Julliard I had imposter syndrome: "I can't believe they're paying me." But after a year I realized, "Wait a minute, you've only waited tables for two weeks. You've paid your rent by being an actor." So it wasn't one particular paycheck, it was coming to the end of that year and declaring, to myself: "I'm a professional actor." Once I did that, a lot of insecurities and fears went away.
And you started thinking about cash-flow — or did that take time?
I believe in investment and growth. Investment for me is real estate. I own property in New Orleans, Los Angeles, New York, and rental property in Baton Rouge. And I've found growth in real estate to be a lot more predictable, for me, than the stock market has been.
Growth means starting a business. A lot of actors say, "Oh I want to direct." But you're still a hired hand. My leap was to producing. First off-Broadway, then Broadway, and now I'm producing a film, called "Billy." A producer produces: You're the owner.
As crazy as it sounds, my steady gig is being an actor. The risk is all in the business and community development – that's what's difficult and ever-changing.
That brings us back to your work in New Orleans — your nonprofit Pontchartrain Park Development Corporation, efforts to bring new food businesses to neglected parts of town, and so on.
I really believe that the social-justice movement of the 21st century is economic development. I feel you can stop a bullet with a job. Even thinking about how to respond to this horrific ideology of the jihadists and what just happened in Paris — you can combat that with economic development, with opportunity.
I know for me the choices were clear: I had opportunities. The first wealth that you get in life is knowledge and opportunity. That's where my parents told me, and they made sure that I was always rich.
This interview edited for length and clarity. Rob Walker (@notrobwalker) is a contributor to Design Observer and The New York Times.
Read more Talking Money with...
...podcasting pioneer Roman Mars
...best-selling chronicler of financial scandal Bethany McLean