Your Wendy's Chicken Sandwich Won't Have Human Antibiotics In it Any More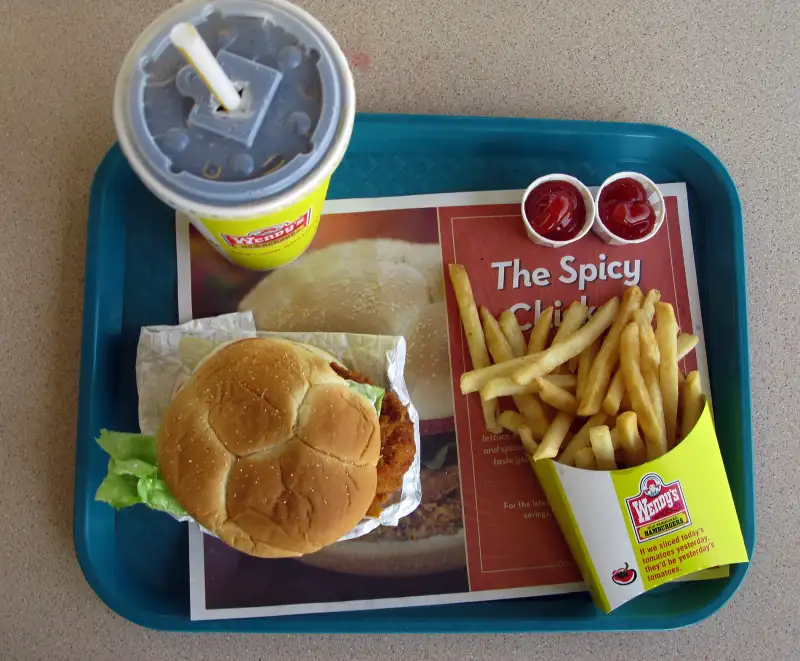 Your spicy chicken sandwich from Wendy's will soon come sans antibiotics. The fast food chain said Thursday that it will stop serving chickens raised with antibiotics important to human medicine by next year.
The fast food chain follows in the footsteps of McDonalds, Chipotle, Panera, and Chick-Fil-A, all of which have made promises not to serve chicken raised with medically important antibiotics. Scientists suspect that giving antibiotics to animals that humans eat is causing bacteria to adapt more quickly, leading to the growth of more antibiotic-resistant bacteria.
Currently half of the 250 million pounds of chicken the chain buys each year is raised with antibiotics used by humans, the chain told Reuters. By 2017, all chicken purchased by Wendy's will be raised that way, and the company will also have goals to reduce the use of medically important antibiotics in the pork and beef it serves.
News of Wendy's plans comes just days after McDonald's announced that it has completed its transition to a new antibiotic-free chicken policy ahead of the schedule it announced last year. McDonald's hasn't made any specific pledges about the use of antibiotics in its pork and beef.
The Food and Drug Administration has been encouraging farmers to reduce antibiotic use in their livestock for a few years now. According to Reuters, an estimated 70% of antibiotics important to human health are sold for use in meat and dairy production.
This news doesn't mean your fast food poultry will be completely antibiotic free, NPR reports. McDonald's, for example, can still buy chicken that contains certain antibiotics that aren't used to treat people.