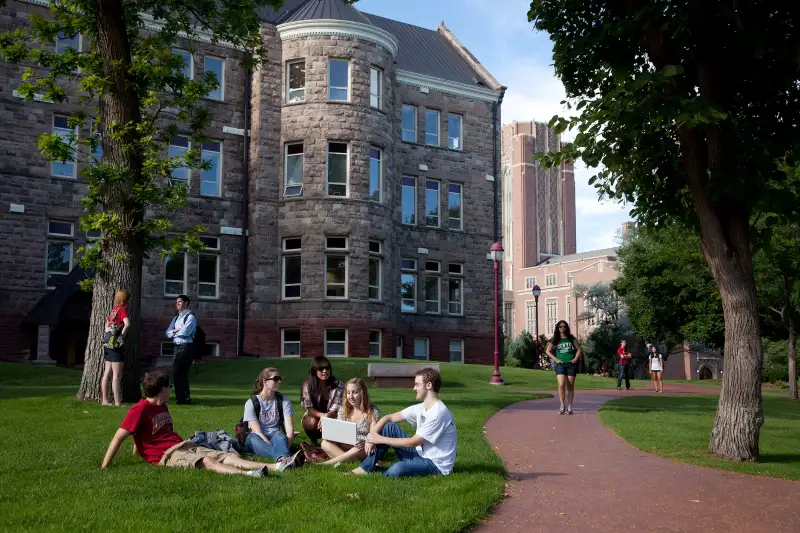 courtesy University of Denver
The Common App, or Common Application, is a standardized online form for students applying to multiple colleges. It is currently accepted by some 700 colleges and universities in the United States and around the world.
To participate, the schools must grant undergraduate degrees, be public or not-for-profit, and meet certain other requirements including independent accreditation.
According to the nonprofit organization that administers it, the Common App is used by nearly 950,000 students to file more than 4 million college applications each year.
Although the Common App simplifies the process of applying to a lot of colleges, each school may still have slightly different requirements you'll need to note. For example, some colleges require supplementary or school-specific essays from every applicant, while others consider essays optional. The Common App web site indicates each participating college's requirements.

The Common App is not the only way to apply to several colleges at a time. There are other, similar services that operate on a smaller scale, including the Universal College Application, which is used by 40-some schools.
Another service, the Coalition Application, created by the Coalition for Access, Affordability, and Success, debuted this year. It is sponsored by a group of more than 80 largely elite colleges.
You can learn more about the Common App and how to fill it out at CommonApp.org.