What Is Travel Medical Insurance?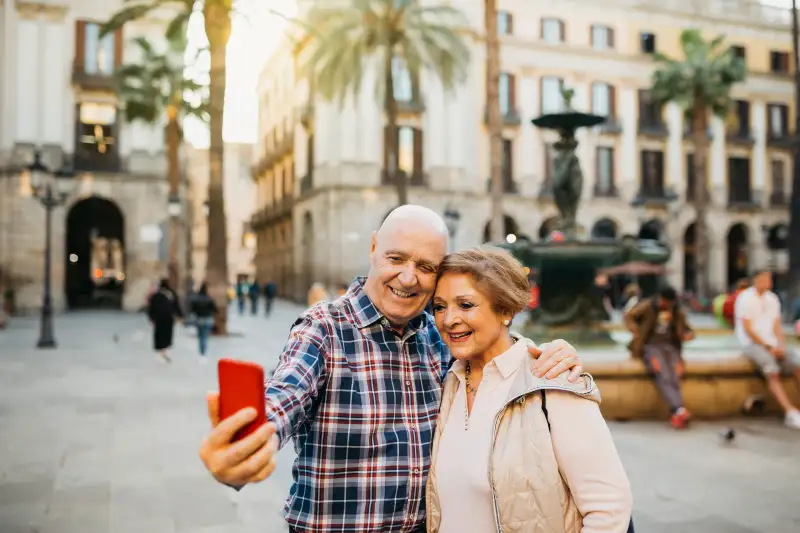 When you travel abroad, you expose yourself to the possibility of experiencing a medical emergency not covered under your standard health insurance policy. Travel medical insurance serves as a supplement to your existing coverage so that you can get emergency care services abroad if you become injured or ill.
In this article, we explore what travel medical insurance is, what it covers, how much it costs and where to buy it. Read on to find out more.
What does travel medical insurance cover?
Medical insurance for travel covers expenses related to care for medical and dental emergencies that occur during insured trips, and it's typically available in single- and multi-trip options. Medical coverage is included with most travel insurance plans, yet some companies also offer this option as a stand-alone policy.
Along with paying for medical visits, necessary testing and ambulance rides, travel medical coverage usually includes medical evacuation and repatriation costs. However, unlike regular health insurance, it doesn't pay for routine care.
Travel medical coverage limits vary by insurer, plan, and medical services and depend on the traveler's age. Insurance plans typically set a per-person limit for emergency medical coverage ranging from $50,000 to $500,000. The limit for medical evacuation coverage, on the other hand, tends to go up to $2 million. Most insurers allow you to choose from different medical coverage limit options, but services like medication, dental care and ambulance rides may have separate limits.
Most insurance companies allow you to choose your deductible amount and some even offer no-deductible options, albeit at a higher price point. After you meet your deductible, your travel insurer should cover eligible medical costs up to the limits specified in your policy.
You may still be responsible for a copayment for doctor visits and have to pay for expenses that exceed your coverage limits.
Standard health coverage
The best travel insurance companies offer plans that pay for various standard healthcare services. These include doctor visits for illnesses and injuries, emergency dental services, lab work, X-rays and necessary medications. Some plans also pay for physical therapy visits necessitated by a condition that develops while traveling and cover telemedicine visits abroad.
Travel health insurance plans normally don't cover routine care. This includes physical exams, dental checkups and cleanings, vaccinations, doctor visits for managing existing conditions, pregnancy care and medication refills.
Plus, coverage usually doesn't apply to health services needed due to substance use, self-harm or participation in dangerous or illegal activities. However, some plans can be augmented with add-ons that cover risky recreational activities such as surfing and snowboarding.
Emergency medical care
Even basic travel medical insurance policies cover necessary treatment for emergencies such as heart attacks, broken bones, breathing problems and severed limbs or fingers at foreign hospitals. Some examples of covered costs include hospital stays, anesthesia, surgeries and diagnostic services.
Emergency medical travel insurance generally also includes interpretation services for arranging care. The insurer should have a 24/7 helpline where you can speak with a representative in English and advice on how to get to a medical facility and communicate your medical emergency to hospital staff. Plus, a service representative may call and check on your status while you receive treatment and contact relatives back home if needed.
Emergency evacuations
The emergency evacuation component of travel medical insurance pays for you to travel to the closest medical facility that can treat your specific emergency. This not only includes a regular ambulance ride but also emergency air transport if needed. The coverage may allow for a companion to travel and join you if you find yourself in the hospital for an extended time, too.
Most travel medical insurance plans also cover transportation costs to send you from the overseas medical facility to a hospital back home. Known as repatriation coverage, this plan feature also applies if you die on your trip and your remains need to be sent back to the U.S.
Travel medical insurance costs
The cost of travel medical insurance depends on factors such as your age, the length of your trip and the plan's coverage limits and deductible. Typically, plans start out at a few dollars per day per traveler and go up depending on the plan's features and coverage level. Travel insurance companies provide quote tools on their websites to help you estimate the cost of coverage.
Similar to regular health insurance premiums, the cost of travel medical policies runs lower for younger applicants and those who opt for a higher deductible or choose a plan with lower coverage limits.
And since the duration of the trip also influences the price of coverage, a one-week trip will be much more affordable than a month abroad. You'll also find more affordable coverage if you don't have pre-existing conditions or plan to participate in risky activities. Cancel-for-any-reason travel insurance policies usually cost more as well.
When setting a budget for travel medical insurance, weigh the features of a cheaper plan against the risk of incurring higher out-of-pocket costs due to coverage limits or exclusions. Buying a slightly more affordable plan might not make sense if you must meet a high deductible to receive treatment.
As with any insurance product, it pays to shop around and compare plans from different insurers to find the best deal for the coverage you want. Just choose a trustworthy insurer rather than go by price alone.
Travel medical insurance pros and cons
While it does add to your travel costs, medical-only travel insurance offers useful benefits that can provide you peace of mind and help you reduce potential medical expenses so you can better enjoy your vacation. Nevertheless, there are exclusions and out-of-pocket expenses you should be aware of before purchasing coverage.
Below are some of the main advantages and disadvantages of travel medical insurance:
Pros of travel medical insurance
Peace of mind: The best travel medical insurance plans help travelers avoid large out-of-pocket costs if they become ill or injured. As long as you can afford the deductible and don't exceed plan limits, you rest assured knowing your insurance will cover eligible medical expenses.
Useful phone assistance: Even if you can afford overseas medical care out-of-pocket, coordinating can be challenging when dealing with unfamiliar medical systems and foreign languages. The 24/7 phone assistance included with most travel insurance plans makes it easy to get answers to your health-related questions and referrals for emergency care.
Low premiums: The cost of travel medical insurance usually only adds up to a small portion of the total cost of your trip. For example, if your insurer charges $5 a day for your 14-day trip to Europe, this only adds up to $70 and shouldn't strain your budget.
Broad plan selection: Both travel insurance companies and regular health insurers offer a broad selection of plan options at different prices. Even if you lack health coverage or have pre-existing conditions, you can find plans to suit your needs.
Cons of travel medical insurance
Plan exclusions: Knowing a plan's exclusions is crucial to avoid paying out-of-pocket costs on top of premiums. For example, if you injure yourself during a risky activity or have a pre-existing heart condition and suffer a heart attack during your trip, you could have to pay for medical treatment yourself.
Potential out-of-pocket costs: While travel insurance for medical emergencies offers financial benefits, you may still have to pay deductibles and copayments. Sometimes, you may have to pay the provider first and get reimbursed later. Maximums apply for the policy and even specific services, which can result in further expenses.
What's the best place to buy travel medical insurance?
The best place to buy a travel medical insurance policy is through a reputable insurer that offers affordable prices and provides thorough coverage that fits your medical needs. The best insurers are financially stable enough to pay claims and are known for providing reliable customer service. To ensure you're doing business with a reputable company, look for customer reviews on the Better Business Bureau and check their AM Best financial strength ratings.
Your existing health insurance company may offer its own travel health plans. For example, the Blue Cross Blue Shield Association offers GeoBlue plans with trip-specific and long-term coverage options. If you need additional coverage for lost or delayed luggage or interrupted trips, consider a more comprehensive policy from any of the best travel insurance companies.
To ensure you get the best coverage to fit your budget, get quotes through multiple providers and check the plan features and exclusions thoroughly. Additionally, check if you have to use a medical provider through a specific network and whether your destination has providers nearby.
Does travel medical insurance cover pre-existing conditions?
Coverage for pre-existing conditions under medical travel insurance varies by insurer and plan. It may also depend on the type of condition you have.
Generally, you're more likely to be approved for coverage if your condition has been stable for several months before your trip commencement date. Many plans have a lookback period between 60 and 180 days. If you had symptoms or received treatment for the condition during that time, the insurer won't pay for related medical expenses during the trip.
If you don't mind paying more for a higher-tier travel medical insurance plan, you can find insurers that offer a pre-existing condition waiver. This typically provides a specified amount of coverage for emergency care related to the pre-existing condition.
To qualify, you must purchase international travel medical insurance within days of paying your initial trip deposit. Remember that you'll likely still have to pay out-of-pocket for non-emergency treatment and medications.
Can an existing health insurance policy cover you while you're abroad?
Medicaid or standard Medicare coverage generally don't cover you abroad, even if it's an emergency. However, you could get partial coverage in limited situations. In some cases, Medicare can cover ambulance transportation and emergency inpatient services if you're in a U.S. territory but the closest hospital is a foreign one.
Medigap plans, on the other hand, may extend your Medicare benefits to provide some international health coverage. In that case, you'd pay a $250 deductible and have 80% of your eligible international healthcare expenses covered. The downside is there's a lifetime limit of $50,000.
International coverage under private health insurance plans varies widely and usually leads to higher out-of-network costs. The insurer will likely pay for emergency care only, and you may need the insurer to preauthorize treatment before any overseas coverage applies. Plus, private plans usually have no coverage for emergency evacuations.
If you plan to use your private insurance for your trip, read your plan's documents thoroughly to know exactly what the policy covers and excludes. Remember that your insurer could also charge different deductibles, coinsurance and copayment amounts for medical care overseas.
Summary of what is travel medical insurance
When you travel abroad, a travel medical insurance policy can supplement your regular insurance by covering any gaps in coverage. Although travel medical plans generally don't cover routine care, this policy can simplify the process of obtaining emergency medical care. And they may also cover the costs of transporting you back home. Nevertheless, consider exclusions and possible out-of-pocket expenses when selecting a plan.
Before signing up for medical insurance for your trip abroad, assess your financial situation, current health status, and the health risks you could face based on your destination and planned activities. This can help you choose the right coverage limits, deductible amount and add-ons. Also, thoroughly research any potential insurance company to ensure it's financially stable and has good customer service ratings.