12 Banned Items to Leave Off Your College Shopping List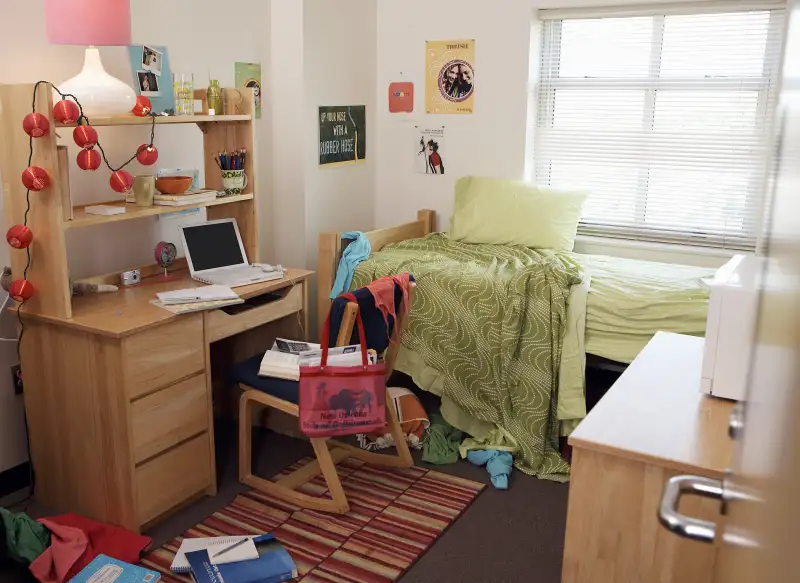 James Woodson—Getty Images
Before you go back-to-college shopping, check your school's website to see if it has a list of what to pack and, maybe even more important, what not to. You'll save money, free up some precious car space, and stay out of trouble—at least on move-in day.
A Money survey of more than 50 colleges found that virtually all forbid halogen lamps in student dorm rooms, calling them a potential fire hazard.
Many schools also ban:
Multi-head lamps with plastic shades
String lights, such as miniature Christmas lights
Extension cords
Cooking appliances, such as hotplates and toaster ovens
Air conditioners or space heaters
Electric blankets
Candles and incense
Waterbeds
Darts and dartboards
Firearms or any other weapons, including paintball guns
Pets (some colleges make an exception for goldfish, but check on the allowable tank size, which varies widely).

NEWSLETTER: COLLEGE_PLANNERSign up for COLLEGE_PLANNER and more View Sample
Other schools have additional, and sometimes unusual, items on their leave-it-home lists. For example, Olin College of Engineering in Needham, Mass., a suburb of Boston, recommends not bringing "any paraphernalia supporting the New York Yankees." (Sounds wise to us...)
For more useful tools and tips for college-bound students and their parents, check out the new Money College Planner. And if you're still in the process of picking a college rather than packing for one, see our Find Your Fit tool.