You Were Deferred by Your Top College—What Now?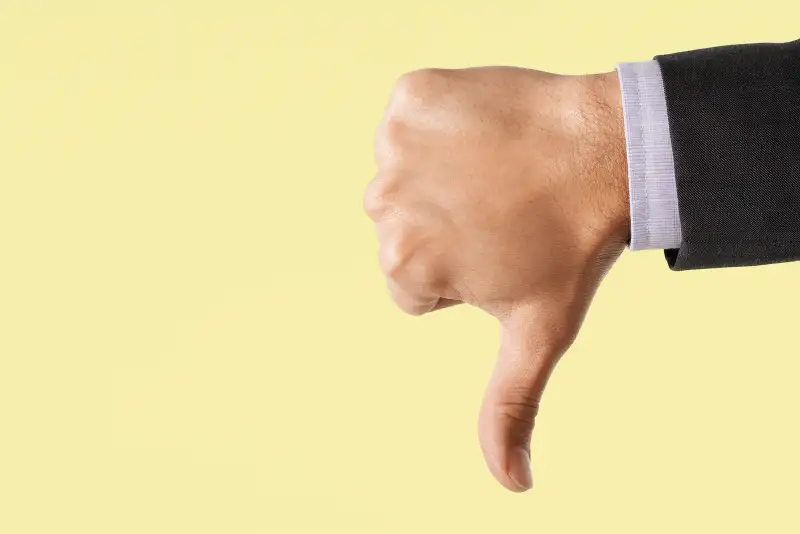 As the first round of college acceptance letters arrives in mailboxes this month, thousands of applicants will find themselves in limbo.
They weren't admitted or denied, but deferred.
A deferral from a college admissions office happens only if you apply early decision or early action. (For some basic advice on applying early, read this and this.) It means that a college didn't admit you in the early round but will reevaluate your application during the regular admissions period.
So, what are your chances of getting in after a deferral? Should you hold out hope for your top-choice school?
Like so many parts of the college admissions process, it depends.
To get an idea of what your chances are, you can ask the college how many applicants were deferred this year and how many from the deferred list were accepted in previous years. The proportion of deferred applicants that eventually get an offer may vary slightly year to year, based on the applicant pool. There are some colleges, though, where a deferral most likely means it's the end of the road for your application.
Students "want an answer when they're deferred that we can't give them," says Mildred Johnson, director of undergraduate admissions at Virginia Tech.
Her university usually admits about 50% of students who were deferred from the early round, Johnson says. But giving an individual student an idea of his or her chances is tough, because it depends on what all the other regular admissions applicants are bringing to the table.
Still, California-based college admissions consultant Steven Mercer tells his clients that a deferral is good news, because in most cases it means that a college is still seriously considering you.
Plus, the majority of a class is usually filled during the regular admissions period, so there are still plenty of spots, Mercer says. He contrasts that with being put on a wait list, where only a handful of students may end up being admitted.
Even if being admitted from the deferred list is a long shot, you should still do everything you can to get into your number one school, says Katherine Cohen, founder of Ivy Wise, a college admissions consulting company in New York City. The first step is reevaluating your list of colleges to decide whether that school (or schools, if you applied to more than one through a non-binding early action program) is still your favorite.
If so, here are some ways to make your application stronger:
Do:
-Write the admissions office. Identify yourself (include your high school and application tracking number if you have one), thank the admissions officers for looking at your application, briefly reiterate why you want to attend that school, and ask if there's anything you can do to help make your case, Mercer recommends. There's no rush to contact the office immediately after you've been deferred, but you should reach out by February, when it will be diving into regular-round applications.
-Give more information. Send grades from the first semester of your senior year, especially if you're taking a challenging course load or have pulled up your grades since you applied earlier in the fall. If you retook the SAT or ACT, be sure the college received those updated scores. "If you've been deferred, your grades are going to be more important than ever," Cohen says.
-Brag (humbly) about your accomplishments. Did you win an essay content? Have a stellar solo musical performance? Win first place at the district swim meet? Let the college know. Better yet, have someone who knows about your accomplishments write an additional recommendation letter (someone who didn't write your first ones) to brag on your behalf.
-Look over your other applications. Hopefully you have a well-balanced list of second-choice schools, and you've either already submitted applications to them or will soon. Make sure those colleges have all the information they need from you. If you haven't started your applications to other schools, it's crunch time. Don't wait any longer.
Don't:
-Slack off. If your first semester grades or midterms show a significant decline, that's detrimental, Johnson says.
-Be angry. Admissions officers do field angry or rude calls and emails from students or parents upset about the deferral. Don't be that person.
-Say your grades will be better in college. Actions speak louder than words, so promising a college that you will do better isn't worth much.
-Be a pest. Everybody is busy. Don't contact the admissions office repeatedly. Yes, you want to share your accomplishments, but these should be significant. Don't tell the college every little thing you've done in the past couple months.
-Share old news. Make sure any recommendation letters or follow-up communication tells the admissions officer something about you that he or she didn't know before.
Overall, it's a balancing act: Make it clear you still want to go to that school and do what you can to stand out in its applicant pool. But don't go overboard, and don't neglect or prematurely rule out the other colleges on your list.
"The hardest part about being deferred is the patience, the waiting," Cohen says. "You've already been waiting... Now you have you to have wait until the end of March or April 1."