Here's What to Say When a Nosy Friend Asks How Much Your House Cost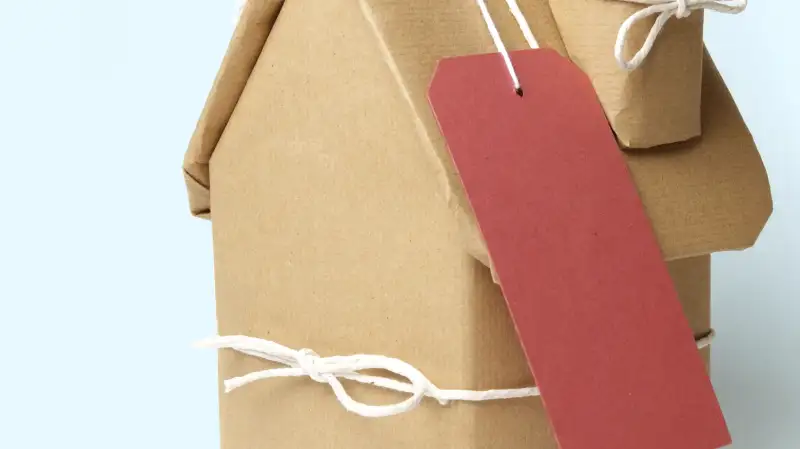 More than 3 million homes have been sold in the U.S. so far in 2014, according to the National Association of Realtors. And if you're among those who recently purchased, you're likely still celebrating and decorating your new digs.
Before you'll have even hung pictures on the walls, however, you'll surely have to deal with this awkward question from some prying family member, friend or neighbor: "How much did you pay for this place?"
People pose the question for different reasons. For example, it may be that your friends from the city are thinking of moving to the suburbs, and want to get a sense of what they could get for their money, says clinical psychologist and financial coach Eric Dammann.
Or it may simply be good old-fashioned competition.
"A lot of times nosy questions have to do with low self-esteem and how we measure up," says Dammann. "From childhood on, we're always comparing ourselves to other people. In adulthood, one of the ways to compare ourselves is money." In such cases, sharing numbers may heighten tension and envy between friends.
Assuming the person who's asking is someone you know—as opposed to a nosy neighbor over the hedgerow—you probably have a sense of what's motivating the question, and whether you feel comfortable answering. If you don't feel comfortable, you shouldn't feel pressured to divulge. Here are three ways you can avoid revealing what you paid, without leaving the person feeling dissed:
USE YOUR SPOUSE FOR BACKUP: "Jim and I decided that we wouldn't talk about the price."
One option is to use a non-disclosure pact with your partner as an excuse, says Laurie Puhn, a professional couples mediator and author of Instant Persuasion: How to Change Your Words to Change Your Life. This takes a bit of the pressure off you, laying some of the blame instead on your partner (who is hopefully not present in the moment). Also, your unified front will seem more impenetrable to a pushy pal.
"You don't want to come off as dishonest," says Puhn. "So discuss in advance with your husband or wife what you're going to tell other people, and in the moment, use your partner as an ally."
KEEP IT LIGHT: "How much did we pay? More than I would have liked!"
A joke can do double duty, diffusing tension and tacitly conveying that you'd prefer not to respond. While this response is more subtle, "most people will pick up on the cue," says Dammann.
Still, since it's not direct, you might want to change the subject quickly.
An easy way is to use your joke as a jumping off point for a conversation about the real estate market. For example, "I just read that the price of existing homes year-over-year has been on the rise for 30 consecutive months. Can you believe that? And there's so much competition in our little town—our realtor was telling us about a house that got four offers after the first open house!"
TELL THE TRUTH: "I'm sorry, I'm not really comfortable talking about the cost."
If your friend really presses you, you don't need to be dodgy. Just be honest. This comes off as authentic, since you're talking about your feelings. And you're putting the questioner in a bind—by pushing for a response, he or she knows that he will be making you even more uncomfortable since you've already said so.
Keep in mind that if your friend really wants to know what you paid, there are other ways of finding out, since real estate transaction information becomes public record. But that doesn't mean you need to discuss the cost. "Just because you're asked a question doesn't mean you have to answer it," says Puhn.