Why Sunny Weather Might Be Bad for Investors
Money is not a client of any investment adviser featured on this page. The information provided on this page is for educational purposes only and is not intended as investment advice. Money does not offer advisory services.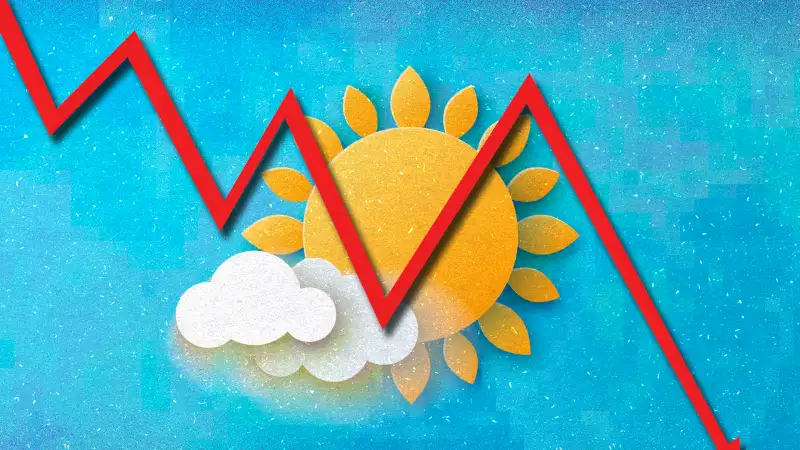 It's hard to argue that sunny weather is a bad thing — except for maybe when it comes to the stock market.
Researchers behind a paper published this year in the Journal of Corporate Finance analyzed seasoned equity offerings (a process by which companies issue additional shares once they've already gone public) in the Chinese stock market. The authors found that investors made higher bids for those shares during longer periods of more intense sunlight.
"When the sunshine intensifies, bidders become overly optimistic and less risk-averse," Jia Liu, a professor of accounting and finance at the University of Portsmouth and one of the study's authors, said in a news release in May. And that optimism isn't necessarily a good thing, because it can lead to higher bid prices that aren't necessarily justified by the underlying fundamentals of an asset.
What the weather's potential impact on investors means
The researchers sampled roughly 1,600 auction-style seasoned equity offerings representing around 28,300 bids from nearly 3,000 investors between 2006 and 2019. They found the effect of sunshine on investor bids was more pronounced for companies whose fundamentals were more uncertain (i.e. smaller, younger or more volatile companies). The impact was also more pronounced among investors who bid less frequently, retail investors and market participants who invest relatively small amounts.
Ultimately, the researchers say their results should serve as a warning for investors about the forces that can impact their decision-making — especially as global weather gets warmer.
"We want to make investors aware that during periods of sunny weather, they become more optimistic about their investments," Lui said. "This will make them more inclined to take risks that aren't justified by asset values."
To reiterate, the study focused strictly on people investing in the Chinese stock market. But, presumably, some investors in the U.S. could be just as susceptible to their trading decisions being influenced by the local weather.
So if you're feeling great about your portfolio on a bright summer day, maybe wait until it rains to make any drastic moves.
More from Money:
Is Tupperware the Next Meme Stock?
We Might Not Get a Recession After All. What's That Mean for the Stock Market?
As the Fed Hikes Interest Rates to a 22-Year High, Investors Should Get Used to the New Normal
Rates are subject to change. All information provided here is accurate as of the publish date.