Is Tupperware the Next Meme Stock?
Money is not a client of any investment adviser featured on this page. The information provided on this page is for educational purposes only and is not intended as investment advice. Money does not offer advisory services.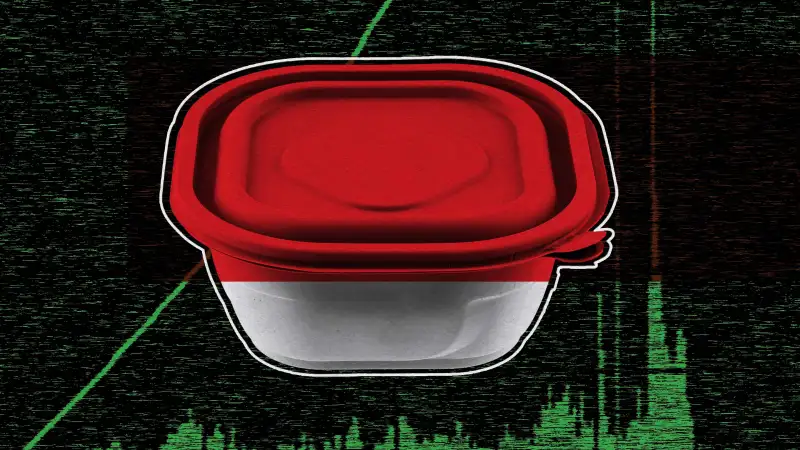 Is there yet another meme stock frenzy on the horizon? Shares of Tupperware — yes, those iconic plastic containers filled with leftovers in your grandma's fridge — are surging, and it's not clear why.
The stock, TUP, climbed more than 30% on Tuesday alone. Shares are up more than 580% over the past month as retail traders and short sellers have piled on to the trend.
Why is Tupperware stock surging?
Price movements in meme stocks — a term coined after online communities banded together to drive up the prices of otherwise struggling companies like GameStop and AMC back in 2021 — are often unpredictable. They're also largely detached from the fundamentals of the company in question. Instead, they're driven by enthusiastic retail traders who sense an opportunity to make a profit.
When it comes to meme stocks, "price moves can happen very quickly, and those price moves excite themselves," Dan Egan, vice president of behavioral finance and investing at Betterment, previously told Money.
Smaller companies with cheaper share prices are especially vulnerable to this type of snowball effect. Compared to the major players in the S&P 500 index or Nasdaq Composite, these firms are "more subject to the big, chunky moves that can catch the eye of somebody who's looking for big returns," Egan said.
For example, a $5 bump in the price of Apple stock, which is trading at about $195 right now, would barely move the needle for investors. But shares of Tupperware were trading at less than a dollar earlier this month, so their enormous surge up to more than $5 today is dramatic — and that eye-catching growth is attracting even more investors.
Like GameStop, which prior to 2021 was in dire straits thanks to competition from online gaming platforms and a steep drop in in-person shopping during the pandemic, Tupperware is juggling a lot of challenges.
Faced with declining sales in the aftermath of the pandemic, the company issued a warning in April that it faced "substantial doubt" about its ability to stay in business. Tupperware also failed to file an annual report with the U.S. Securities and Exchange Commission earlier this summer and now faces the threat of being delisted from the New York Stock Exchange.
This instability is another hallmark of a meme stock run.
What to know about investing in meme stocks
It's easy to get excited, but in general, financial advisors recommend treating meme stocks with extreme caution. These stocks can fall just as quickly as they rise, and their growth isn't driven by the company's performance.
If you do choose to buy in, keep in mind that you shouldn't invest more than you're prepared to lose entirely.
More from Money:
3 Things to Know Before Investing in the Latest Meme Stock
Meme Stocks Are Making a Comeback
The GameStop Frenzy Proved Everyday Traders Can Beat Wall Street, Right? Not According to This Expert