Stocks Often Rally in December — Here's What Investors Can Expect Now
Money is not a client of any investment adviser featured on this page. The information provided on this page is for educational purposes only and is not intended as investment advice. Money does not offer advisory services.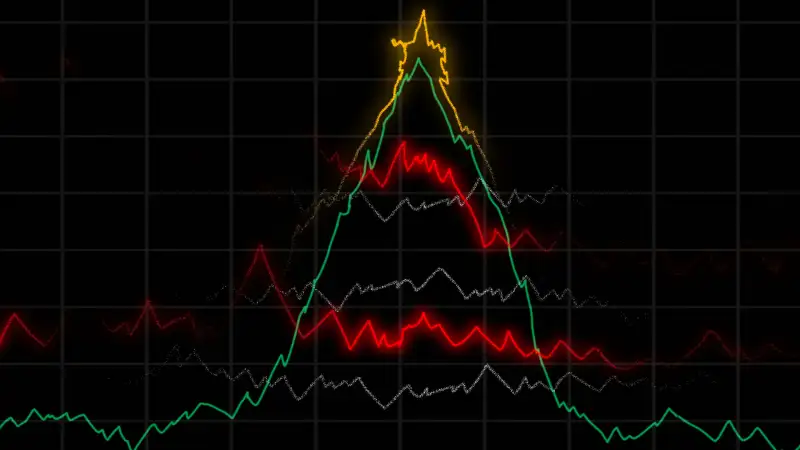 Don't start celebrating a "Santa Claus rally" yet.
The holiday season is typically a good time for investors as stocks often rise around Christmas (hence the name "Santa Claus rally"). But while December has historically been a positive month for the stock market most of the time, it's no guarantee.
"This year investors have a lot to worry about," says Sam Stovall, chief investment strategist at CFRA Research.
The year kicked off with stocks at a record high, but since then the S&P 500 has tumbled and is down around 17% in 2022 amid interest rate hikes. The Federal Reserve has been upping interest rates for months as it battles decades-high inflation. While those hikes are a tool used to bring down spiraling consumer prices, they also tend to weigh on the price of financial assets, like stocks, bonds and crypto.
Stocks have rallied in recent weeks in part due to hopes the Fed will slow rate hikes, but there's more uncertainty (and volatility) than usual this year. Here's what investors should know.
How stocks historically perform in December
The last month of the year tends to be a good one for stock investors.
"December is historically a strong month for stocks, with only April and November better going back to 1950," says Ryan Detrick, chief market strategist at Carson Group.
We've recently seen the year end on a high note, with December up 2.9%, 3.7% and 4.4% in the past three years, he adds. Plus, Detrick says the stock market often performs well after mid-term elections, and "we've been seeing that so far for sure" in 2022.
What investors can expect this year
In recent weeks there has been noticeable cooling in the economy, says Timothy Chubb, chief investment officer at Girard, a Univest Wealth Division. But he says it "feels premature to say whether the cooling is healthy or represents the start of a recession."
Investors have taken some solace in the fact that the U.S. economy's inflationary period is in transition, he adds. But the Fed — which will announce its next move later this month — and its stance on interest rate hikes is still a focal point.
So experts are eyeing upcoming economic data, like the Labor Department's November jobs report that will be released Friday. The Fed takes into account how the economy is doing when it makes decisions around interest rates — and the state of the jobs market is a big part of that.
Economists are predicting the report will show payrolls rose by 200,000 in November, which would be down from the 261,000 increase in October. If that's the case and the market reacts negatively to that reduced number, it would imply that the "bad news is good news" notion is actually morphing into "bad news is bad news" for stock prices, and that the market may be projecting a recession, Stovall says.
Protests in China of the country's strict Covid-19 restrictions are also a concern as China has the world's second largest economy, he adds. Investors have already been feeling the impact of the civil unrest on global markets.
"While I still think the market could benefit from its traditional seasonal optimism this year, my level of confidence is lower and adds to my concern that 2023 will start off with elevated volatility," Stovall concludes.
More from Money:
What Investors Should Do as Protests in China Rattle Global Markets
Why It's So Important to Keep Investing When Stocks Are Down