How Women Can Build Million-Dollar Businesses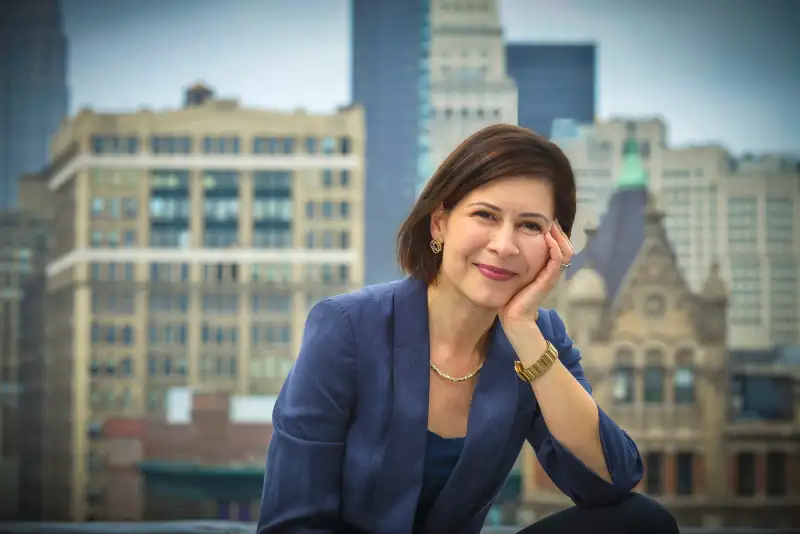 When a business adviser suggested that Julia Pimsleur raise venture capital for her early-childhood language learning company, Little Pim, she spent nine months researching how to navigate the world of institutional capital. "I really had to learn everything from scratch," says the New York City area entrepreneur.
Pimsleur ended up raising $2.1 million after pitching 35 venture capital firms, adding to $2 million in equity capital she raised in an earlier round from friends, family, and angel investors. Along the way she realized that many women would benefit from what she learned. Only 3% of venture capital went to women-run companies from 2011 to 2013, according to the 2014 Diana Report, produced by researchers at Babson College, and only 2% of women-owned firms get to $1 million in revenue, Ernst & Young found the same year.
So in 2013, Pimsleur created the Double Digit Academy, a program aimed at helping female entrepreneurs raise money and "go big." And now she's gathered what she has learned in a book, Million-Dollar Women, due out in early October. Recently Pimsleur spoke with Money; here are some excerpts of that conversation.
Money: From your experience as a woman who has successfully has raised venture capital, why is it so necessary for women to read a book like this?
Pimsleur: After helping 50 women raise angel and venture capital I boil it down to three things: mindset, skill set, and network. If you can solve for these three thing you can absolutely get to $1 million in revenue and raise the funds to give you the bandwidth to get there.
My personal take is that the missing fundraising piece is a big explanation of why so few women are getting to $1 million in revenue. Having lived through this myself, you make a lot of mistakes as an entrepreneur. Those mistakes can cost you your business if you don't have the runway to weather them. For example, in the first year of our business, we were invited to be on the Today Show at Christmas. We thought, This is fantastic! We produced $80,000 worth of stock so when it ran on the Today Show, we would have enough stock and when the orders came in, we could sell them. Well, they moved the segment. We were not on the Today Show at the holidays and were stuck with $80,000 worth of stock. It was a good thing we raised capital and I wasn't just relying on my personal resources, because $80,000 is enough to put some businesses out of business. For us, it became, We'll have to sell that down over the next two years.
Why is venture capital so important? Women have done really well in crowdfunding, for instance. Isn't that an option?
It doesn't have to be venture capital. I'm not a big proponent that women should go after venture capital. I just think they should go after capital. It can be bank loans, crowdfunding, angel capital.
Sure, I'd like to see more women go after venture capital because those are the biggest dollars, those are the biggest checks. There is a correlation between how much money a business starts out with in capital and how high its revenues get. Women start their business with half the capital men do. In high growth businesses, women start their businesses with six times less capital, and across the board we're making about a quarter of the revenues of male-run businesses.
Do many women aspire to scale their businesses to $1 million in revenue?
Let's go back to the mindset, the skill set, and the network—the three things you need to go big. To me "go big" is just a placeholder for a set of aspirations. For many women it's to get to $1 million in revenues, or they might want to get to a 30% profit margin, where the business is kicking off enough money for them to have the kind of lifestyle they want. I call that going big. Anything where you are creating a company that works for you instead of working for the company is going big.
When you get to $1 million in revenue, three things happen. One, your company is much more fundable to take to the next level. Two, you've figured out the business of your business, meaning what is the money-making machine. You're not just working 24/7 killing yourself. You usually have some people on board, some processes in place. Your business is humming.
Read next: 5 Ways Women in Tech Can Beat the Odds
When you get to $1 million in revenues, you have three choices: Do you want to remain CEO or move into a different role? Do you want to sell the company? Do you want to scale it up? I do think there is a value for us collectively as women to start driving at measurable means of success. You look at these studies and it is very hard to measure anything that is not dollar based.
Do men and women have the same barriers to breaking $1 million?
Look, half of all businesses shut down in the first five years. It's very challenging for any business owner to keep their business up and running, let alone get to $1 million. However, where I do believe women have extra challenges are in access to capital—both the mindset to go after the capital and once they do have the mindset, access to it.
The other place women have greater challenges is in the network area. Women have only been very active as CEOs for the last 10 years or so. Men tend to have stronger networks to draw on. We're still catching up in the risk taking department. Men are really socialized to be big risk takers. I think that's starting to change. Many women are still socialized to be more risk averse.
What do you hope to accomplish with your Double-Digit Academy?
My personal goal is to help 1 million women get to $1 million in revenue by 2020. If you think about the collective power of 1 million women at $1 million in revenue, you are talking about millions of jobs, adding at least $1 trillion more in revenue to the national coffers—and talking about women who then can give back to their communities by investing in other women, serving on nonprofit boards, by having their children have better educational opportunities, all because they have become part of a more successful class of business owners.
That's what drove me to write the book. I really wanted to be part of a national conversation about how do we help more women grow big successful businesses and go big.
How likely do you think it is that women will achieve the goal you set? Do you see your program working?
As women we're used to working twice as hard to get the same results, because of conscious and unconscious discrimination that's still out there. We're willing to work, but I am not sure that women realize that they may have to go outside of their existing and network and comfort zone to get the skills and the tools they need to get to $1 million. I'm a big proponent of joining professional organizations, so women can be surrounded by other business owners who are a little bit ahead of where they are. I'm a big believer that if you get into the right mindset anything is possible.
Read next: 5 Ways to Stretch Your Startup Capital