5 Ways to Stretch Your Startup Capital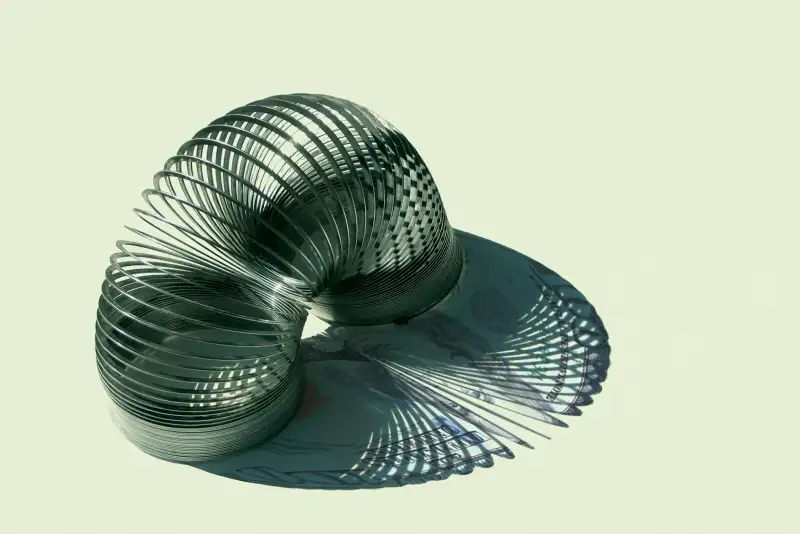 Photo illustration by Money; —Getty Images (1); Shutterstock (1)
When Mike Zivin co-founded Whittl about three years ago, he wanted to make his startup cash last for a while. The 25-employee site, based in Chicago, lets consumers book appointments with local service businesses, like hair cutters and massage therapists. Zivin knew it would take some time to build up a substantial number of merchants and customers, and he didn't want grow so fast he couldn't keep his existing base happy.
That meant he and co-founder Hemant Kashyap had to be judicious about spending the money they raised: $1.3 million in an initial seed round in 2013 led by Origin Ventures and another $3.3 million this spring. "We had to take a little slower path in terms of how we raised money and spent money," Zivin says.
They're not alone in trying to conserve cash. One of the biggest challenges for many new businesses is ensuring they don't burn through their startup kitty too fast. "I can give you plenty of examples of entrepreneurs who raised a lot of money early on and just flamed out," says Jim Dugan, CEO, co-founder and managing partner of OCA Ventures, a venture capital firm in Chicago and an investor in Whittl.
To avoid that mistake, it's a good idea to bootstrap—or self-fund through cash flow—as long as you can, say experts. That way you won't end up with crushing debt or have to dilute your equity too much. "The best money to raise is revenue," says Dugan. If you absolutely must raise outside money, try to make each round of capital last at least a year and a half, advises Dugan's colleague Imran Ahmad, principal of OCA Ventures. "Eighteen months is the gold standard in terms of how long you want that cash to run you," Ahmad says.
Here are some strategies to make sure you can hit that mark—or do even better.
1. Create a financial plan. Many startups write business plans that focus mostly on marketing, personnel, and the competition but gloss over the financial side, say Marilyn Landis, president and CEO of Basic Business Concepts Inc. in Pittsburgh, which provides CFO-level advisory services to small businesses. Not having a firm grip on your finances will inevitably lead to wasted cash.
Read Next: 4 Credit Mistakes That Can Derail Your Startup
"I always tell my startups, 'Don't write a business plan based on the outline you've been given by the local small business center,' " Landis says. Instead, she says, look at some key issues: What am I going to sell? Who am I going to sell it to? What are they willing to pay? What are my costs for raw materials and labor? Can I make enough money to grow the business?
If you can't make money under your current scenario, she advises, go back and ask: Can I charge more? Can I reduce the costs? "Then you have a plan," she says. "You know you can't overspend your budget unless you make more money—and if you do, you know where it's going to come from."
2. Get clear on your strategy. It will be easier to keep spending down if you decide exactly what you hope to accomplish in the early months and align your team around that. "We had to really pick and choose the areas we were going to focus on," says Zivin. "When you are running in scrappy, lean mode you really need to think about the things you are going to be good at, or defer to sometime in the future."
Zivin and Kashyap decided to focus on perfecting their product and sales. "If we had to be good at two things, those were the ones we were going to be good at," says Zivin. "Some other areas, like marketing and business development, we said let's defer until we have the capital to really invest in them."
3. Nix the interior design firm. If you are starting your business after working in corporate America, you may feel like you need fancy digs to look legitimate to clients. Big mistake. Neither consumers nor B2B customers expect small businesses to have the same vibe as General Electric or Google. "A lot of companies want to get grade-A office space right away," says Ahmad. "That's not necessary."
Look for ways to run your business without committing to a long-term lease or a slew of hard assets. If your dream is to run your own restaurant, try running a food truck before you invest in outfitting an entire cafe, suggests Landis. If you're in a B2B business, opt for shared office space in a business incubator or coworking space before you lease, as Whittl did.
Whittl's founders got seriously scrappy when it came to outfitting their office. They bought used computer monitors on eBay and scrounged for second-hand furniture. "We were never bashful about reaching out to other tech companies and asking if they had anything they didn't mind parting with," says Zivin. "When we finally moved into our new office space we asked the folks at GrubHub if they had anything they no longer wanted. They said, 'Here's our storeroom.' They were happy to give it to another young company."
Read Next: How to Make Sure Your Small Business Outlives You
4. Know when to break out your checkbook. Being frugal makes sense most of the time, but sometimes, investing too little money in your business can lead you to run out of cash. You may not be able to generate revenue if you don't make certain investments. "I've seen people that are too tight and don't spend what they need to grow," says Landis. "You may have to take a business trip to prospect for a client. You may have to spend the money to get the right resources or upgrade a product to attract people willing to pay the price you need to get."
At Whittl, Zivin found that in the early days, when the company only had six employees, spending money to outsource repetitive data entry work to contractors overseas helped the leadership team tackle higher-level tasks more related to growth. "It gave us a lot more time to focus on other things," he says.
5. Invest in talent carefully. As you grow, especially if you are in a tech startup, there are two key areas where spending will often make sense. "Technology development and bringing in top-quality talent are two things a venture capitalist is never going to say no to," says Ahmad.
That said, it's not a good idea to hire ahead of demand in an unproven startup. Eric Narcisco, founder of Effective Coverage, a three-year-old site in Albany, N.Y., that sells renter's insurance, was very slow to hire when he started out. "I never wanted to be in a position where I hired someone and had to let them go," he says. "We really took our time and made sure the revenue was there to support it."
Read Next: How to Start a Business Without Quitting Your Day Job
One reason was that he was operating out of a business incubator in New York City at the time, and the cost of hiring employees in Manhattan was very high. Although he raised $250,000 in equity capital, he could see that it was possible to burn through that money quickly if he went on a hiring spree.
Eventually, he moved the business to Albany, where his wife's family is from. Because labor costs there are lower, he was able to build his team to 15 people. "It proved to be a very beneficial move in finding people we could work with at a price point that was very much reduced from what I could find in Manhattan," he says. "In Manhattan, I was chasing a very expensive employee market." With a full team in place, he now has the capacity to work with partners such as Travelers Insurance—and no longer needs to worry about making that $250,000 go even further.