The Best Flooring for Your Money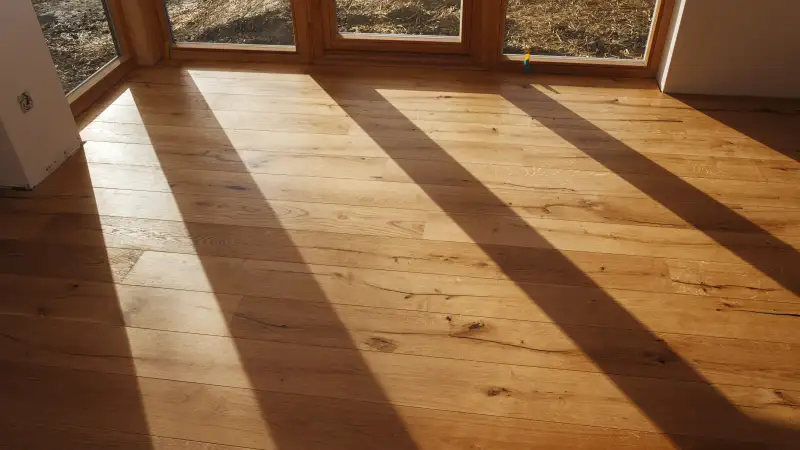 So you've finally decided to pull up the old carpet in the family room and replace it with a wood floor. But what kind of wood floor? Hardwood is naturally beautiful, but it's expensive. Engineered wood, made up of multiple plywood layers with a top layer of hardwood veneer, is quick to install. And synthetic laminate can mimic the look of many different wood species for a fraction of the price. When deciding which one to choose, consider not just the cost but also the return on your investment. Here's some help with the decision.
Hardwood Flooring
There's nothing like a beautiful wood floor to bring a "wow" factor to your home. But those good looks come at a cost. Expect to pay between $9 and $12 per square foot installed, compared with $3 to $5 a square foot for carpet. For a 250-square-foot living room, installation of new hardwood could run more than $2,000.
But while the up-front cost may be higher, hardwood flooring can have a great resale value. A study of homebuyer preferences by USA Today using data from the National Association of Realtors found that 54% of home buyers were willing to pay more for a home with hardwood flooring. Wood is easy to clean and maintain, and unlike engineered products it can be sanded and refinished multiple times, which means it retains its value for the long haul. A majority of real estate agents surveyed by the National Wood Flooring Association said houses with hardwood flooring are easier to sell, sell for more money, and sell faster.
Laminate Flooring
There is not much difference in cost and ROI between solid hardwood flooring and engineered hardwood, but the same isn't true of laminate flooring. On the plus side, laminate is easy to clean, scratch-resistant, and can be installed in places where natural wood can't go. And though it doesn't last as long as hardwood, it costs 50% less on average to buy and install. Expect to pay about $5 to $8 a square foot for laminate flooring. Laying laminate floors is a relatively easy project, so you can save even more if you opt to DIY. (Note: Before you begin any floor project in your home, contact a local flooring expert to help you decide which flooring option is best for your particular application.)
But there's no getting around the fact that laminate, while it may do a great job imitating wood, has few of the qualities of the real thing. In high-traffic areas it can show wear and tear, and laminate can't be sanded or refinished for an updated appearance. Because of its lower price point, laminate also won't do much for your home's resale value.
The Bottom Line
So which type of flooring is better for you? To get the most bang for your buck, stick with hardwood. Potential buyers will find it more desirable—and you get to enjoy its natural beauty for as long as you own your home.
Get more smart home improvement ideas at Porch.com.
Read next: The Best Kitchen Countertop for Your Money