4 Ways To Stay On Your Company's Radar Even When You Work Remotely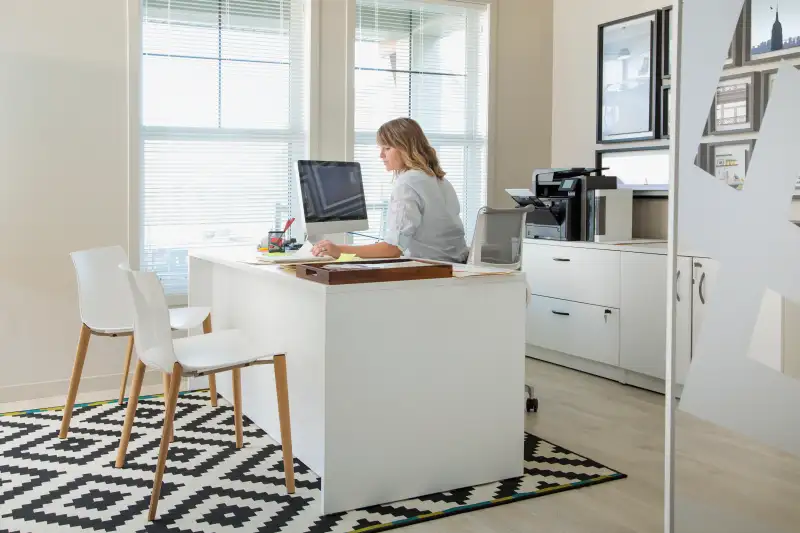 Hero Images—Getty Images/Hero Images
With technology enabling virtual work arrangements and flexible schedules, you may find yourself working out of the office or out of sight of your colleagues and management. This can be great for work/life balance, especially during summer vacations and as back-to-school season kicks into gear.
But with added flexibility comes additional pressure to make sure your career prospects keep pace. Will your boss value work s/he doesn't see day-to-day? Will management think of you come bonus or promotion time? Will colleagues question your commitment and competence? You don't want out-of-sight to become out-of-mind when it comes to your career.
Here are four ways to stay on your company's radar even when you work remotely.
Provide regular status updates
What regular means will depend on how hands-on your manager is and how much the company culture values "face time." Confirm with your manager how often and by what means (email update, scheduled meeting) s/he would like to hear from you. Even if your manager says a formal report isn't necessary, keep a running tally of what you're working on and what you have accomplished. This is useful for your next performance review anyway, and it keeps you on track, even if no one else sees it.
Establish strong individual relationships
Your manager isn't the only person you need to build a relationship with. You want to know your colleagues, as well. If you need information for something you're working on, you want to easily be able to get help. If you need a vacation day, you don't want to have difficulty finding someone to cover you. If you want to be kept in the loop about company business and critical developments, having allies throughout the company will ensure you're updated and informed. Since you won't be chatting around the water cooler, make a deliberate effort to check in by email or phone.
Read: These Are the Best Companies If You Want to Work from Home
Show up
Even with regular and thoughtful virtual communication, you should still plan on showing up in-person even if you don't technically have to be in the office. It's helpful to put a live face to the emails and phone calls. Having lunch builds a more personal connection. You also want to know the office vibe firsthand, and be able to recognize any changes over time.
Get results – i.e., give no reason to doubt your commitment or capability
All of the above will just be window dressing, however, if you're not getting your work done. So first and foremost, make sure you're covering the responsibilities of your role. If your function yields measurable results, are you hitting your targets? If you serve clients, are you expanding relationships, getting repeat business and hearing positive testimonials? If your work relies on others, do your colleagues want to work with you? Do an honest self-assessment of your work because you won't get real-time feedback from the workplace.
Read: 5 Brilliant Ways to Stay Connected If You Work from Home
Knowing how to navigate a remote workplace may come up even if you never work virtually. You may manage regional offices or have vendors or consultants who work offsite. How will you keep your remote colleagues front-of-mind? Whether as an individual contributor or a manager, you want to effectively manage for career advancement for both live and virtual work arrangements.
Caroline Ceniza-Levine is a careers expert and the author of Jump Ship: 10 Steps to Starting a New Career.