Girls With Working Moms Get Better Jobs and Higher Pay, According to Research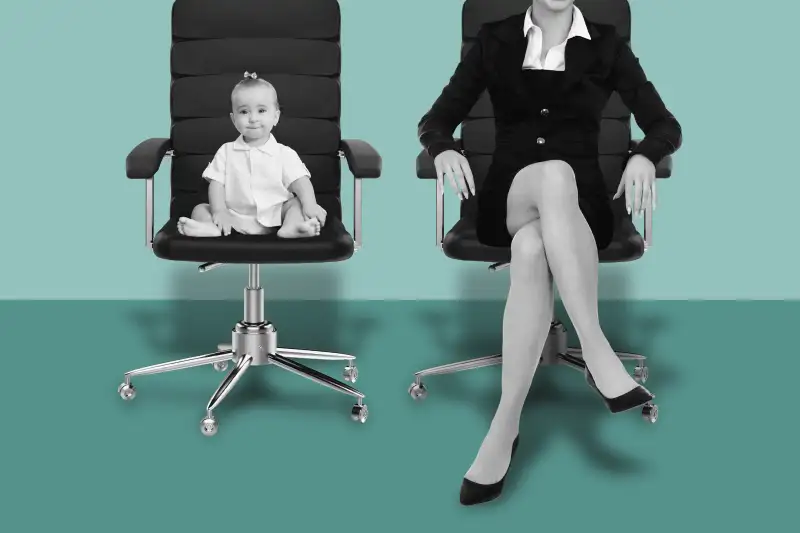 Photo illustration by Sarina Finkelstein for Money; Getty Images (3)
Every day, more than 25 million moms commute, clock in, and climb career ladders across the country. And that number is growing.
At the same time, a full third of Americans believe the "ideal situation" for young children is one where their mother doesn't work at all, according to a 2015 Pew report. Only 4% say the same of fathers. (It's not just a Pew study phenomenon either: in a Facebook post last fall, Courtland Sykes, a senate candidate from Missouri, compared working mothers to "nail-biting manophobic hell-bent feminist she devils)."
Thing is, according to a growing body of research, working mothers have an overwhelmingly positive influence on their children.
In a mic drop of a study published in the journal Work, Employment and Society in April, a team of workplace experts lay out a treasure trove of data drawn from two major international surveys. The researchers dug through family and career data on more than 100,000 men and women, and found that children of working mothers do tend to lead different lives than those with stay-at-home moms, they found. But not bad different.
"There's a lot of talk about why women work," says Kathleen McGinn, the study's author and a professor at Harvard Business School. "A lot of those questions presume that, somehow, it's detrimental to their families. That's a whole bunch of 'mother guilt' based on almost no findings."
The real impact of working moms is most evident in their daughters. The researchers found that women who grew up with working mothers are more likely to have careers themselves than those with stay at home moms, and they're also more likely to have better, higher paying jobs. According to a 2015 working paper from the same team, daughters of working mothers in the U.S. make about 23% more than daughters of stay-at-home mothers. And across the 25 developed countries represented in that survey, 21% of women whose mothers had worked got supervisor jobs, compared to 18% of women who had stay-at-home mothers.
Sons, for their part, grow up to spend more time doing household chores and caring for their kids if their mothers had careers. In the U.S., that translates to about eight more hours a week spent folding laundry, changing diapers, and doing other kinds of domestic duties — nearly twice as much as sons of stay-at-home moms, they found.
At the root of this phenomenon is the way children internalize social mores, and the behaviors modeled by the adults around them. People tend to have "more egalitarian" views on gender roles if they had working mothers, McGinn's team found. We tend to repeat the patterns that are modeled for us in childhood — adults who grew up in a home where both parents worked, and split household chores, are probably going to repeat those patterns when they start their own families. Same goes for those of us who grew up in a traditional Leave It To Beaver household.
That doesn't mean stay-at-home moms are damaging their children's futures. McGinn stresses there isn't one "right" way to raise a child and that neither option is inherently detrimental. But as more moms enter the workforce, some wrestling with the guilt of leaving their child at home, her research is a tiny fist-bump to moms in the struggle.
"When you're watching your mom go to work everyday, especially if you're a girl, you're learning how to manage what is a really complex life," she says.