How to Watch the England vs. Croatia Game in the World Cup 2018 Online for Free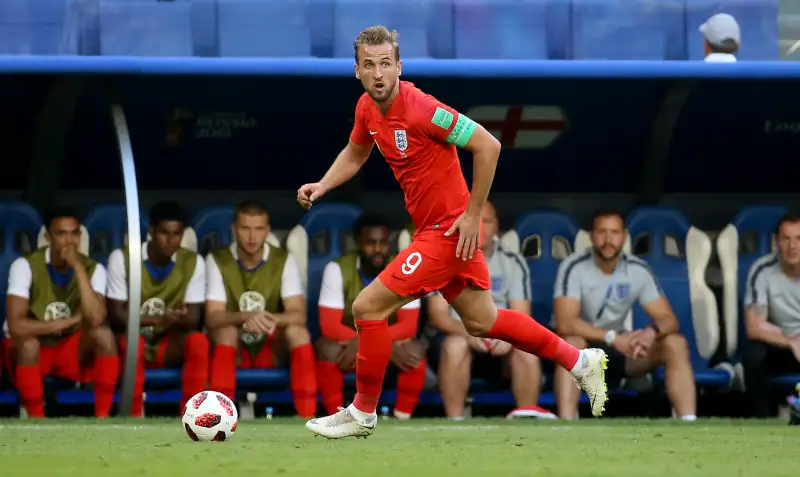 Jean Catuffe—Getty Images
In the lone World Cup 2018 game today, England and Croatia face off in the semifinals in Russia, and a spot in the championship game is on the line.
The Croatia vs. England game today is scheduled to kick off at 2 p.m. ET. The match follows another all-Europe semifinal, Tuesday's France vs. Belgium game, which was won by France in a hard-fought 1-0 victory.
What Channel Is the Croatia vs. England Game On?
How do you watch England and Croatia play today? In the U.S., the England vs. Croatia game is being broadcast in English on Fox, and in Spanish on Telemundo.
The official Croatia vs. England game time is 2 p.m. ET on Wednesday, July 11, though fans may be confused because networks sometimes post social media messages listing their broadcast start times — which are earlier than the actual game time.
It's easy to watch the Croatia vs. England game for free. If you have a basic satellite or cable TV package that includes the local broadcasts of over-the-air national networks like Fox, ABC, and Telemundo, all you need to do is find the station.
If you don't have pay TV, you can still watch the World Cup 2018 for free on these channels with a digital antenna. Buying a digital antenna can cost $30 or less, and when you hook one up to your TV in most of the country, you'll get totally free hi-def access to the local stations of broadcast networks — including Fox and Telemundo, as well as CBS, ABC, NBC, and PBS.
How to Live Stream England vs. Croatia Today in the World Cup 2018
If you don't have a TV or prefer to live stream the Croatia vs. England World Cup game for whatever reason, that's slightly more complicated but still possible. And yes, you can stream Croatia vs. England online for free.
We covered all of the streaming options in our previous guide to watching the World Cup 2018 for free. Here's all the info you need:
World Cup Games Today and Beyond
The England vs. Croatia game today determines which team will play France in the World Cup 2018 final match, scheduled for Sunday, July 15. Here's the World Cup TV broadcast schedule for the games that remain:
World Cup Schedule Wednesday, July 11
• Croatia vs. England, 2 p.m. ET, on Fox and Telemundo
World Cup Schedule Saturday, July 14
• Two losers of semifinal games play for third-place, 10 a.m. ET, on Fox and Telemundo
World Cup Schedule Sunday, July 15
• World Cup 2018 finals championship game, 11 a.m. ET, on Fox and Telemundo