Why $171 Million in Debt Relief Isn't Enough for Former Corinthian Colleges Students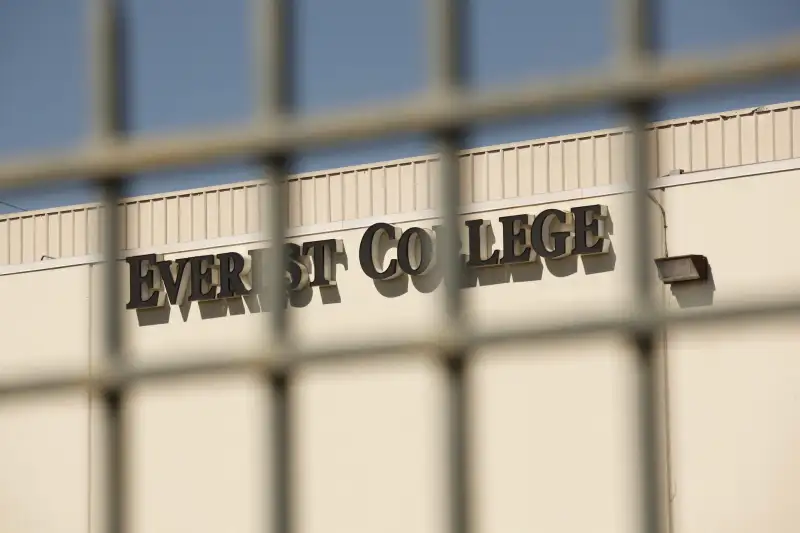 Al Seib—LA Times via Getty Images
Former Corinthian College students are finally getting some relief from the student loan debt thousands of them carried after the for-profit school abruptly shut its doors last year, but it hasn't been a quick resolution.
Back in March, a San Francisco judge ordered Corinthian Colleges to pay a total of $1.1 billion, including $800 million to former students, but with the institution declaring bankruptcy, there was little chance of those students ever receiving compensation. One day later, though, the Department of Education announced a process for students to have their student loans forgiven.
In a report the Department issued Wednesday, it said nearly 3,800 students have had $73 million in debt forgiven on the grounds that they were defrauded by the school (a.k.a. "borrower defense"), and nearly 7,400 were relieved of almost $98 million in debt under the Department's "closed school" debt relief process.
Those are some pretty big numbers, but it's really just the tip of the iceberg. According to the Associated Press, if all the eligible Corinthian students received loan forgiveness, the total could be as much as $3.2 billion. The Department of Education's own records show that it received 26,603 applications for borrower defense loan forgiveness, nearly 90% of which came from former students at Corinthian's network of for-profit schools. Corinthian has been accused of a wide variety of systematic abuses, including enrolling homeless people to get more loan funding, promised educational programs and job prospects that didn't exist, and then employed aggressive debt-collection practices when students fell behind on payments.