For-Profit College Must Pay $1.1 Billion for Duping Students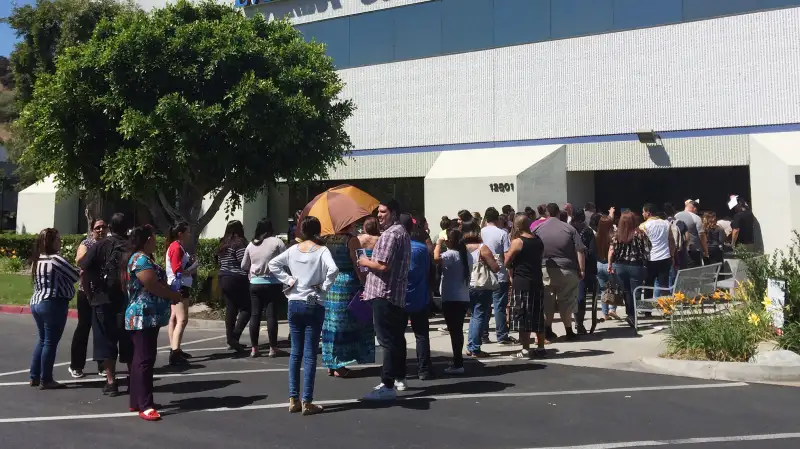 The legal system has sent its heftiest message yet to disreputable for-profit college operators: Shady practices will no longer be tolerated.
The now-defunct Corinthian Colleges was ordered to pay $1.1-billion Thursday, the Los Angeles Times reported. A superior court judge in San Francisco found that the for-profit college operator, which ran the Everest University chain, duped students and investors with deceptive or outright false statements about graduates' job placement rates. The Santa Ana, Calif.-based company advertised programs and degrees that it didn't actually offer and practiced unlawful debt collection methods, like barring students who were behind on their loan payments from attending class.
The judge found that Corinthian purposefully targeted "isolated" students who were "unable to plan well for the future" and who had "few people that care for them." Among its most questionable recruits were two homeless students, who moved their tent to an empty lot while racking up thousands of dollars in debt.
Though the award includes $800 million in compensation to former students, it's unlikely they'll ever see even a fraction of that money. Corinthian was bankrupted in May after it paid out the little money it had remaining to creditors after it shut its doors. When the company filed for bankruptcy protection, it listed debts of $143 million and assets totaling $19.2 million. That's a sizable drop from the nearly $1.4 billion in assets it claimed just five years before.

NEWSLETTER: COLLEGE_PLANNERSign up for COLLEGE_PLANNER and more View Sample
The ruling is not the first time Corinthian has been slapped with a hefty fine. In October 2015, a judge found the company liable for $500 million in damages due to its predatory lending practices.
The judgment marks a continued effort by the Obama administration to take action against predatory, poor-performing for-profit colleges. In November, the administration settled with Education Management Corporation, which agreed to pay $95.5 million to settle claims that it paid employees based on how many students they enrolled—and lied to the federal government about doing so.
The government has set up a website for affected students looking for assistance.