Donald Trump Said He'd Lower Drug Prices. But They're Already Going Up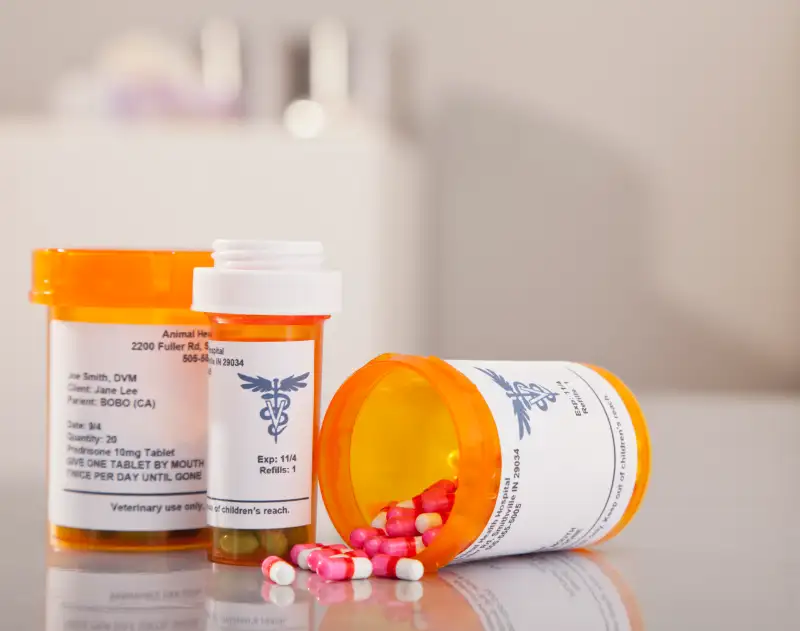 Vstock LLC—Getty Images/Tetra images RF
President-elect Donald Trump has promised to lower the astronomical cost of prescription drugs. Whether it's feasible for him to fulfill that promise is another matter.
In an interview with TIME ahead of his selection as its 2016 Person of the Year, Trump said he doesn't "like what's happened with drug prices" and promised to "bring down" the cost of prescription medications. Although drug stocks took a dip after his comments, it doesn't seem like their decline is shaping up to be a long-term trend.
In the first few days of the new year, prices for Ampyra, a drug for multiple sclerosis patients, jumped by 9.5%, CNN Money reported on Thursday. Meanwhile, arthritis drug Orencia, made by Bristol-Myers Squibb, will be 6% costlier in 2017. They're among many drugs that will increase in price in 2017.
Why Prices Are Rising
Drug prices have soared over the past several years. Money has previously reported that the average price of the 50 most popular generic drugs increased 373% between 2010 and 2014, per data from pharmacy benefit management company OptumRx. Egregious examples include Mylan's 548% price jump on the price of EpiPens and Valeant Pharmaceuticals, which hiked the price of two heart medications by 300%.
Part of the reason is years of mergers. As Money reported in March 2016, three major companies now control 40% of generics companies. That means that drug companies are able to charge your insurer more for drugs.
What Trump Could Do
The issue has yet to be successfully addressed through legislation. On his website, Trump doesn't list a concrete plan for addressing the high cost of prescription drugs. On the campaign trail, he proposed requiring Medicare, the government insurance program that covers those 65 and over and others with certain disabilities, to negotiate with drug companies to lower costs, as well as importing drugs from abroad, where drug prices are regulated.
Allowing Medicare to negotiate drug prices could be an effective move for cutting certain costs, according to a February 2016 report from the Kaiser Family Foundation. Although the Congressional Budget Office didn't provide specific figures, "there is some potential for savings" if the prices of unique drugs without rivals—like high-priced specialty drugs—could be brokered.
The Challenges
However, it might be a tall order for the president-elect to develop such a policy under a Republican-controlled Congress. In 2003, a GOP-majority House passed a restriction that forbid the government from negotiating Medicare drug prices—a move some criticized as influenced by the powerful drug lobby.
Indeed, the following year, in 2004, the pharmaceutical and health industries donated $12.5 million to Republicans, compared to $6.8 million for Democrats, according to numbers from OpenSecrets.org. The pocketbook of the drug lobby has consistently favored the right since: In 2016, Republicans got $21.3 million, while Democrats received $16.6 million.
A more direct solution would be to regulate drug prices in the U.S., a practice that has been enacted successfully in many other countries, said Dean Baker, co-founder of the Center for Economic Policy and Research. In Australia, for example, drugs are given a value based on the value they give to patients and how many people will need them. Under this system, a cancer drug might receive a higher rating because it could save your life, while an arthritis drug—which, while it eases pain, is "not a life or death story"—could get a lower score.
Unfortunately, developing regulations for drug prices would be a time-consuming and—given the opposition of the "powerful drug lobby" to doing so—a politically challenging process, Baker said. What's more, the U.S. does not have publicly funded universal health care. Australia and most other developed countries have nationalized medicine, and governments use their clout as huge buyers to negotiate lower prices with drug makers.
Still, another of Trump's proposed solutions—importing drugs from abroad—could be an effective and realistic step to cutting costs, Baker said. Although it's technically illegal to do so now, the FDA has a policy that says it will "typically" not object to individuals importing drugs it hasn't approved "under certain circumstances." Those exceptions include drugs for a serious condition for which treatment is not available in the U.S. and that don't present an unreasonable risk to patients and others.
While it's not the most "economically sensible" plan, Baker said, officially allowing people to import drugs from abroad could be a feasible solution. "No one politically wants to be arresting people in their 70's for trying to get drugs they need," he said.