3 Ways Facebook is Crushing Twitter
Money is not a client of any investment adviser featured on this page. The information provided on this page is for educational purposes only and is not intended as investment advice. Money does not offer advisory services.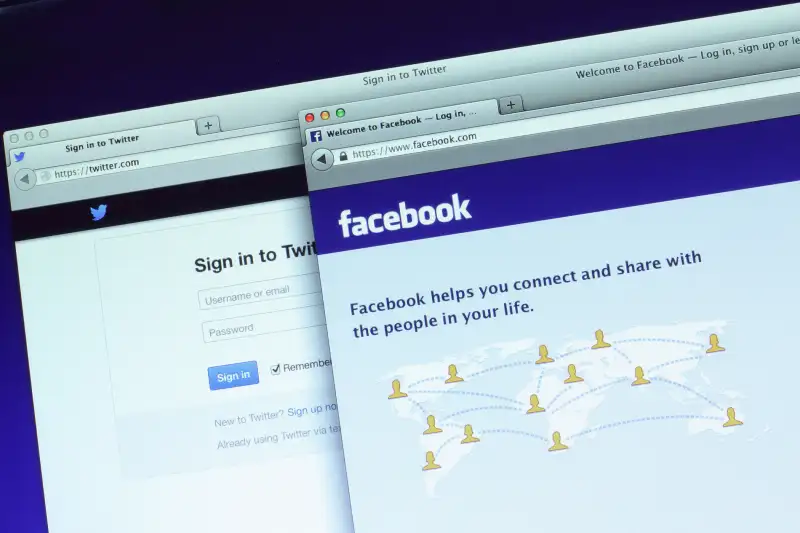 Two companies are invariably mentioned in the same breath whenever the term "social media" gets thrown around: Facebook and Twitter .
But while both Silicon Valley giants create networks that allow you to engage with friends and celebrities, the two have less in common than you might think. That was plainly evident in both companies' recent earnings reports.
While Facebook — which is now worth more than 10 times as much as Twitter — is still considered a story of rapid growth, Twitter is quickly losing its luster on Wall Street as it struggles to match its rival when it comes to user growth and ad revenue.
Here's what their financial results revealed:
The Ad Gap
Facebook announced it had taken in about $3.8 billion in advertising revenue in the second quarter, up from $2.7 billion a year before — a 41% jump. And advertisers are lining up across the globe to reach Facebook users, as international ad revenue climbed to $2 billion.
Read next: What Twitter Needs to Do Next to Satisfy Investors
Yet there are still many more ways Facebook can leverage it's popularity into future growth. For instance, Facebook's popular photo-sharing app Instagram, with about 300 million users, and its instant communication tools Messenger (700 million users) and WhatsApp (800 million) have the potential to add meaningfully to revenue in the future.
Twitter reported some good news on the sales front too. The microblogging site surprised analysts this week with stronger-than-expected revenue growth, as ad sales jumped to $452 million from $277 million over the same period 12 months ago. This was certainly welcome news for investors who had endured a 25% drop in the company's stock price in the first three months of this year amid disappointing revenue growth.
Still, Facebook generates twice as much sales in a quarter than Twitter does annually.
The User Gap
Facebook just has a staggering number of active monthly users. To put it in perspective, there are about 7.3 billion people in the world and about 1.5 billion of them — 21% — are on Facebook. There are roughly 213 million active users of Facebook in the U.S. and Canada out of more than 355 million people. American and Canadian users are particularly beneficial to Facebook's bottom line, which takes in $8.63 in advertising revenue per user there compared to $2.61 worldwide.
This growth in popularity is crystallized when you look at mobile phone carriers. Those who only access Facebook through their handheld device jumped from 399 million a year ago, to 655 million now. Overall, 1.3 billion people access Facebook in the palm of their hands.
While Twitter impressed the street with its revenue numbers, the stock dropped double digits thanks to the company's inability to significantly grow its user base. Chief financial officer Anthony Noto said in a conference call after the earnings release that it would be "a considerable time" before such growth occurred.
Twitter has 66 million monthly active users in the U.S., up from 60 million a year ago, and 250 million internationally. In other words, it is more than 1 billion users shy of playing in Facebook's league.
The Valuation Gap
While Twitter theoretically has more room to grow than Facebook, investors have to pay a stiff premium when betting on Twitter's future. The stock's price/earnings ratio, based on projected profits, is 64, according to Morningstar. That makes Twitter shares considerably more expensive than Facebook's, with a P/E of 37.
To add insult to injury, Twitter announced that it was cutting the range of what it expected to spend on capital investments this year from $500 million to $650 million to $450 million to $550 million. Facebook meanwhile spent $549 million in capital investment in the second quarter alone.