4 Ways to Ease the Search for Assisted Living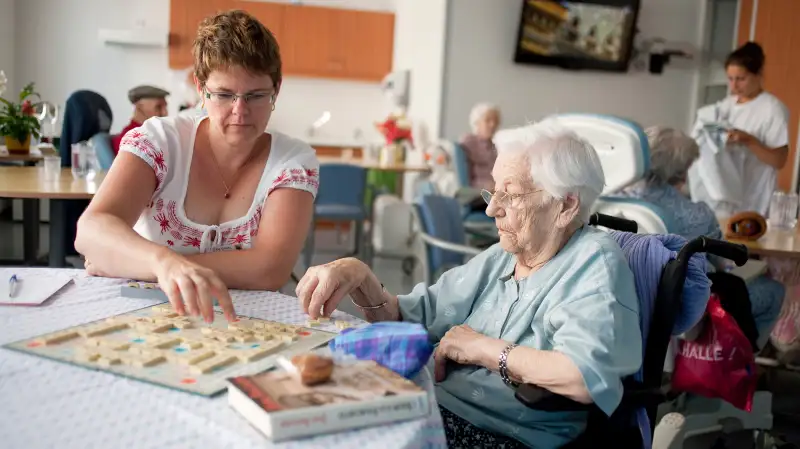 Burger/Phanie—Getty Images
Moving a parent or loved one into an assisted-living or other senior housing facility is never an easy decision. But the process can be more costly, in financial as well as emotional terms, when driven by a health-care emergency.
Making sound choices can also require more time than families have when faced with an emergency--rendering advance planning critical.
Even on a compressed time frame, the process can take months, new research findings suggest. That is especially likely if it is necessary to sell a home to fund the new housing arrangement. In such situations, families are under additional pressure to accept a sales price that might not be favorable.
There are several planning tools that can help prepare families for these difficult decisions. I'll get to them in a bit.
First, more on the new research: A Place for Mom, which helps place people in senior housing, drew on an internal database of more than 125,000 placement decisions to look at how long it took people in different circumstances to find housing solutions. The company does not charge consumers for its services. It helps place people in a network of about 17,000 housing providers that pay the company a placement fee.
The median time it takes the company to place a person in senior housing is 46 days, and about half of its placements are triggered by an urgent health-care need. A Place for Mom said seniors selling a home to fund an independent living community on average search 29 days longer than similar seniors without a home to sell. Seniors trying to find new housing without help from family or friends are much less likely to succeed and often abandon their search, the company says.
To make their best decisions, family members should think about housing options before a health crisis requires immediate action, company officials stressed in an interview.
"Senior living is not one of those things in life that people have a deep knowledge of before they have a need," says Sue Johansen, who oversees West Coast placements for A Place for Mom. "Families find themselves in very stressful situations without a knowledge of the options, and are forced to make their decisions very quickly."
The company has put its findings into an online tool to help seniors and their families estimate how long it might take them to find new living arrangements. Another tool provides a look at senior housing costs in about 2,000 locations across the country.
The National Investment Center for Senior Housing & Care, a nonprofit that monitors higher-end senior housing communities, says average monthly rental fees for assisted-living residential units are about $4,400 a month. Average monthly rental fees for more intensive nursing care residences are slightly more than $9,000 a month. Fees normally cover housing, meals, and housekeeping expenses, plus any specified health care.
Here are key points to consider in assisting a parent or other loved one:
One of the first challenges is how to talk about these issues before they become a crisis. The Conversation Project is one of a growing number of online resources that can provide suggestions and even "starter kits" to help families discuss a range of knotty issues related to aging and health. Johansen says there are telltale signs that an aging parent might need help--an unkempt home, lack of fresh food in the house, expired prescriptions, or other deviations from normal behavior patterns.
If a senior's health is declining, is it feasible for him or her to "age in place" in the existing home? Does the home contain potential safety hazards for someone who is frail or even confined to a wheelchair? Are there nearby friends and family members who can visit and help with home maintenance, driving to doctors' appointments, helping with shopping, and the like? If aging in place is not an option, this should trigger research into new housing options.
If a move to new housing is indicated, should it be located in or near the senior's current home, or should the senior move elsewhere, perhaps closer to a family support network?
Does the senior have access to any insurance coverage that could help with interim health care expenses while the family seeks a new housing arrangement? This could include long-term care insurance or even Medicare. However, Medicare only pays for medically necessary care and not so-called custodial care. Having financial help for interim care expenses can take a lot of pressure off the relocation process and help produce a better housing decision.
Philip Moeller is an expert on retirement, aging, and health. He is co-author of the recently updated New York Times bestseller, "Get What's Yours: The Revised Secrets to Maxing Out Your Social Security." His companion book, "Get What's Yours for Medicare: Maximize Your Coverage; Minimize Your Costs," will be published this fall. Reach him at philip@gmail.com or @PhilMoeller on Twitter.