A Brand New Hatchimals Toy Just Arrived. Here's Where to Buy It for the Lowest Price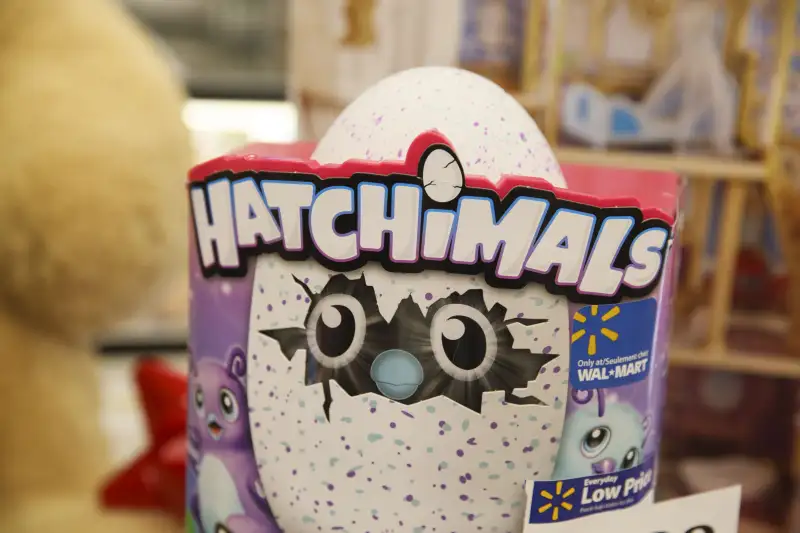 Bloomberg—Bloomberg via Getty Images
Hatchimals — those fuzzy, interactive toy pets that "hatch" out of eggs — are a hot commodity for a second year in a row. The Hatchimals Amazon page lately has plenty of third-party sellers asking inflated prices for Hatchimals and the new Hatchimals Surprise toys.
If you missed out on the chance to score a Hatchimals without being gouged on price, take note that there is a brand-new Hatchimals that just became available. There are even some Black Friday deals out there for Hatchimals this year — meaning it's not only possible to find these hot toys in stock, but you might be able to buy Hatchimals at a discount.
The Hatchimals Golden Lynx, which comes in a white egg speckled with gold, officially went on sale at Walmart starting at 12:01 a.m. on Thanksgiving Day, at a price of $49.88. The new Hatchimals Golden Lynx will also be available in-store at Walmart starting at 6 p.m. local time on Thanksgiving Day, when physical stores launch their Black Friday sales.
This isn't the only great Walmart Black Friday deal shoppers can score this year. From a 5-quart Instant Pot pressure cooker for just $49 to a Samsung 55-inch FHD Smart LED TV for $447.99 (a massive savings of $752 off the regular price), to popular toys like the John Deere Gator 12-Volt Ride-On for $298, the range of sale items both in-store and online is pretty impressive.
And if you're looking to add even more animatronic animals to your collection, Target has two Hatchimals Surprise varieties — Peacat and Giraven — on sale for $52.99, down from $69.99 originally.
We've included affiliate links into this article. Click here to learn what those are.