Millions More Disabled Americans Will Be Eligible for This Tax-Free Savings Account
Money is not a client of any investment adviser featured on this page. The information provided on this page is for educational purposes only and is not intended as investment advice. Money does not offer advisory services.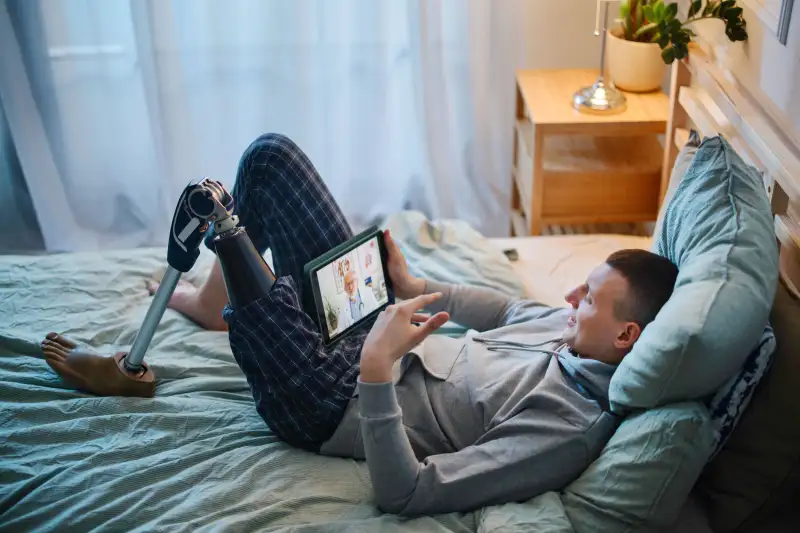 It will soon be easier for millions of disabled Americans to save money without jeopardizing their government disability benefits.
ABLE accounts — short for Achieving a Better Life Experience — allow people with qualifying disabilities to save money in tax-favored accounts similar to 529 college savings plans.
A major caveat has kept these investment-and-savings accounts out of reach for millions of Americans: The account holder's disability must have developed before the age of 26.
Now, through the newly enacted ABLE Age Adjustment Act — which was tucked inside the massive omnibus spending package that passed last month — the age cutoff will be raised to 46 in the coming years. Advocates expect this change to expand eligibility to as many as 8 million more disabled people, including upwards of 1 million veterans who developed disabilities later in life.
Key context
About 20 million Americans receive disability benefits through Medicare or Social Security. Public disability programs typically have an asset limit of $2,000, meaning that people with disabilities may be barred from crucial benefits for having a regular savings account, for example, that exceeds that amount.
Enter ABLE accounts, which are offered on state-run websites in 46 states and Washington, D.C. The money stowed away in these investment accounts (up to $100,000) does not disqualify folks for disability benefits or other need-based programs like food stamps or FAFSA.
The earnings made through ABLE accounts are not taxed nor are withdrawals, so long as the money is used for qualifying expenses such as housing, education, health, employment-training and more.
Keep in mind
Disability advocates say ABLE accounts are woefully underutilized, largely due to the age threshold of developing the disability. Currently, an estimated 8 million disabled Americans are eligible for an ABLE account. But according to industry research, fewer than 150,000 of them have opened one.
When the plan was initially drafted, the age limit did not exist but was later added into the 2014 legislation that created the ABLE program. Since then, advocates like Edward Mitchell — one of Money's "Changemakers" in 2022 — have been fighting to increase the age limit.
While newly passed legislation allows people who developed disabilities before the age of 46 to open ABLE accounts, the change won't go into effect until January 2026.
For now, the qualifying disability must have developed before the age of 26.
Despite age limit on the development of the disability, there are no restrictions on the age of the person opening the account.
More from Money:
5 Reasons to File Your Taxes Early This Year

Amazon Prime Members Can Now Get Prescription Drugs for $5 a Month

A Record Share of Families Delayed Medical Care Last Year Because It Was Too Expensive