Spring Breakers Are Flocking to Airbnb Rentals. What Could Possibly Go Wrong?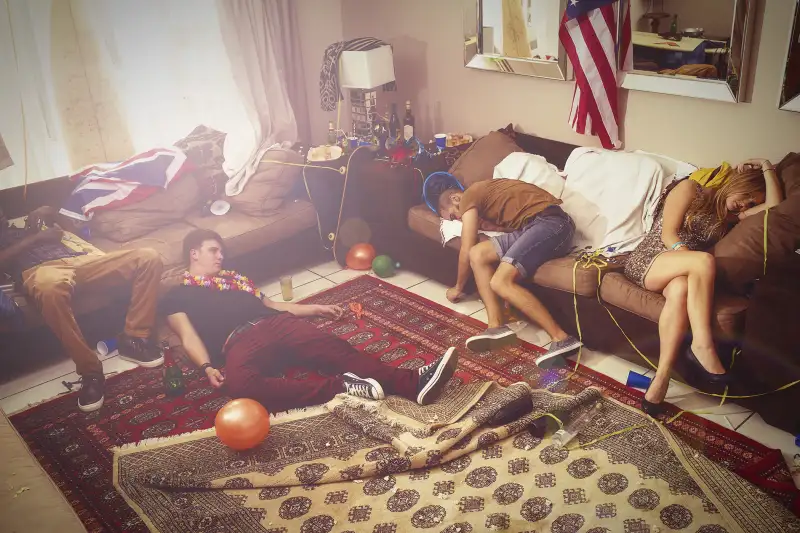 Airbnb's popularity with the Spring Break crowd is on the rise.
The consumer travel site Hipmunk estimates that Airbnb rentals make up 9.5% of Spring Break bookings this year, almost double the 4.4% they comprised in 2015. The most popular rental markets include, unsurprisingly, Miami, Cancun, Honolulu, Las Vegas, and New York City.
What could possibly go wrong when you mix late teens/early twenty-somethings, hot destinations, and copious amounts of alcohol in someone else's house? Just Google "Airbnb disaster" or "Airbnb horror" and you'll start to get a sense.
Partying and making a mess of the place are all but guaranteed. Let's hope theft isn't also part of the deal on the behalf of guests. Orgies seem to be a fairly common complaint even before you add in raging hormones. Drugs, prostitution, and apartments-turned-brothels have been known to take place as well. (Seriously, meth addicts abound in Airbnb horror stories.) On top of all of that, hosts could be stuck with a huge fine if they don't know their local ordinances.
All this being said, Airbnb hosts should have a good idea of what they're getting themselves into, especially if their rental is in a popular destination for college Spring Breakers, and their property is being rented in a peak Spring Break week. Many homeowners put provisions in contracts like that the prime renter must be 25 or older, or that the rental is strictly available to members of the same family, in order to weed out the possibility of, say, a fraternity having the run of the place.
On the other side of the equation, unsuspecting co-eds could get swindled by fraudulent hosts, find that their rental isn't quite what was promised, or get stuck with an inflated bill at the last second. That's not going to help their student loan debt.
If you want to stay safe (or ensure your place doesn't get destroyed), there are some precautions you can take. Airbnb and other rental sites provide protections for all parties involved as well.
One tip is to never send money directly to the host. Airbnb is the middle man in all of this for a reason. Carefully read the reviews and cancellation policy and contact the host directly before you reserve anything. An "A" watermark on the photos means a professional Airbnb photographer has taken them, so you can rest easy knowing you'll actually get what you see. If there isn't a watermark, ask for additional photos from the host and check the address in Google Street View. (This blog has a ton of useful advice on the subject.)
Airbnb's Host Guarantee protects renters up to $1 million. You can find more tips on its website.