These Fidget Spinners Have Dangerous Amounts of Lead for Children, Consumer Group Warns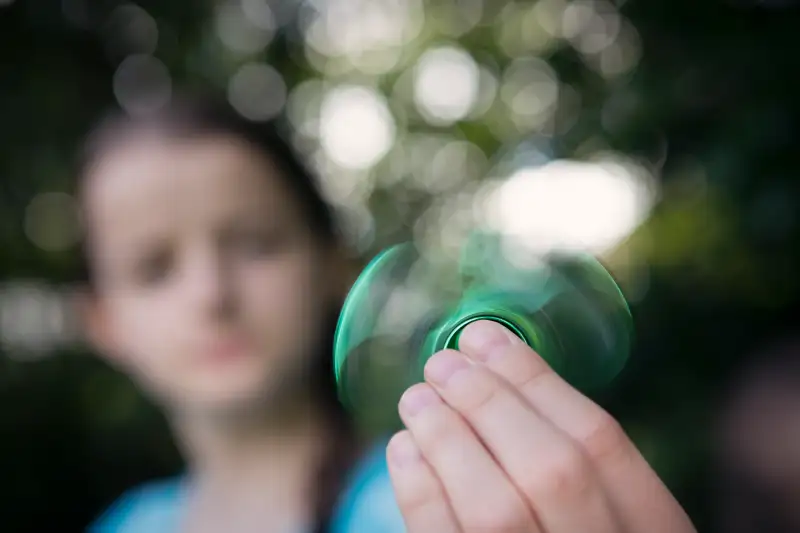 Elva Etienne—Getty Images
Consumer group U.S. PIRG is asking Target to recall two types of fidget spinners for possibly containing dangerous amounts of lead.
U.S. PIRG says its research of the popular toys found that two models of spinners sold at Target "contain as much as 300 times the federal legal limit for lead in children's products." But PIRG reports that Target refused to remove them from its shelves, and that the Consumer Product Safety Commission (CPSC) and the distributor of the spinners, Bulls i Toy, say that the spinners are not meant for children.
Federal laws limit the amount of lead in children's products, marketed to those 12 and under, to 100 parts per million (ppm). U.S. PIRG says lab work found lead levels as high as as 33,000 ppm in the Fidget Wild Premium Spinner Brass, and 1,300 ppm in the Fidget Wild Premium Spinner Metal.
"The two fidget spinners cited are clearly marked on the package as 'appropriate for customers ages 14 and older,' and are not marketed to children," a Target spokesman said to the Washington Post. "As a result, the fidget spinners identified are not regulated as toys or children's products and are not required to meet children's product standards."
The consumer group called this an "absurd and unsafe conclusion." "Saying fidget spinners aren't toys defies common sense, as millions of parents whose kids play with spinners can tell you," said Kara Cook-Schultz, U.S. PIRG Education Fund toxics director. "All fidget spinners have play value as children's toys regardless of age labeling."
If you've purchased these toys and are worried about lead exposure, U.S. PIRG is advising consumers to stop using the two fidget spinner models immediately, and to place them in a bag out of reach of children. The group also has a petition calling on Target to issue a recall of the toys and remove them from stores.
Target did not immediately respond to request for comment.