How to Help the Napa Fire Victims: 7 Effective Ways to Donate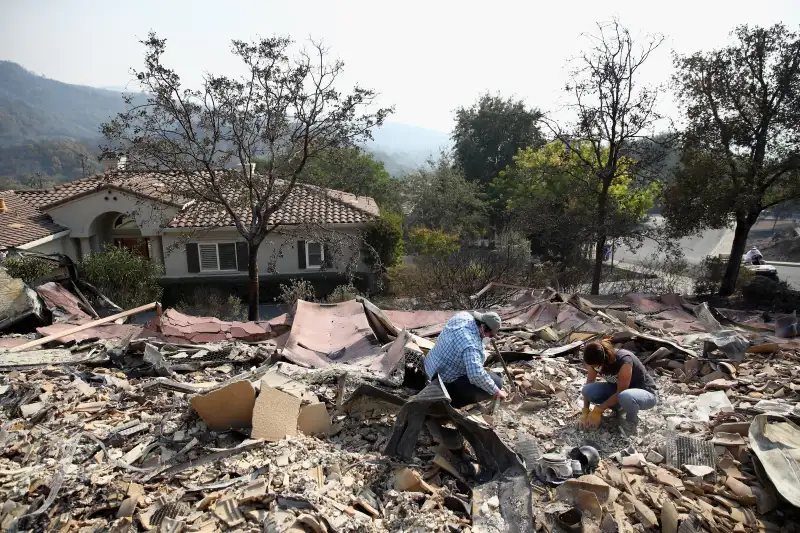 Fires have ravaged Napa and Sonoma counties and other parts of Northern California, leaving at least 17 dead and thousands of homes, businesses, and wineries destroyed.
If you are looking for ways to help fire victims, USAID recommends giving cash donations instead of donating goods or clothing. "Disaster situations evolve quickly and cash contributions enable relief agencies to purchase exactly what is needed, when it's needed, and to respond to new requirements as they arise," reads the organization's website.
Here's where to send your money.
Napa fire donations
As always, GoFundMe has a list of verified accounts for families and organizations affected by the California fires. The Block family, for example, was forced to leave their Santa Rosa home with only the clothes on their back, according to their campaign page.
You can also donate to or volunteer for the Red Cross. The Napa Valley Community Disaster Relief Fund is also accepting donations.
Certain local agencies have called for material supplies, including the Petaluma Police Department. Fast Company notes you can donate to the following food pantries: Food pantries of Napa County, Food pantries of Yuba County, and Food pantries of Sonoma County. The Center for Volunteer & Nonprofit Leadership is keeping an updated list of needs for fire victims.
Other ways to help Napa fire victims
People in the northern California area can also house residents displaced by the California and Napa fires using Airbnb.
Facebook's crisis response page is also a good resource for those in the region looking for assistance, or additional ways to help fire victims.