Bill in Congress Would Prevent Airlines from Charging Fees for the Bathroom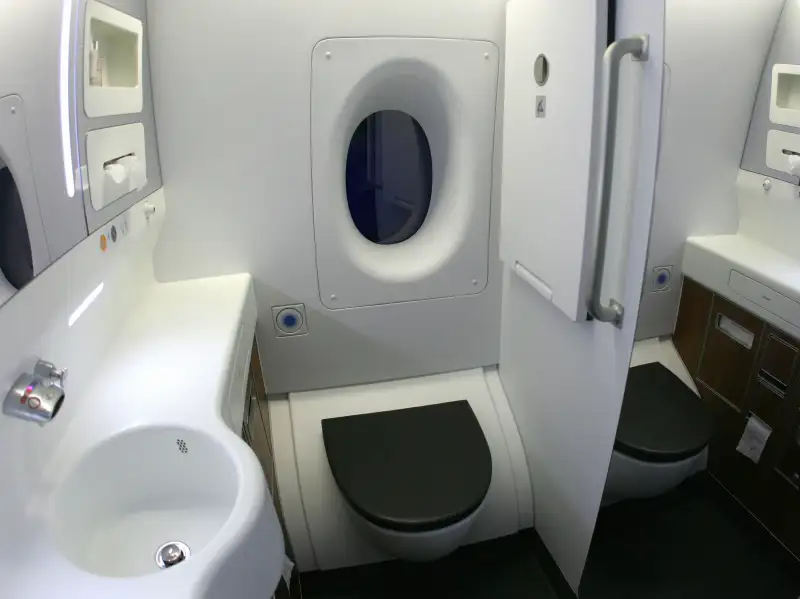 Dionisio, Sergio—Getty Images
When you're on a plane, it's bad enough when you really have to use the facilities and your window seat is blockaded by two sleeping giants. Imagine if you had to pay get by.
No airlines currently charge for use of the in-flight restroom--yet. But some airlines say they have seriously considered the move, regardless of the bad publicity it would surely generate. In an extremely scarce market with an extremely high demand, it'd be an easy way to make more money. And, as Ryanair noted when it circulated the idea of adding tolls to their johns in 2010, it'd be a way to incentivize passengers to do their business beforehand.
But there will be no airline bathroom fee if Illinois Congressman Dan Lipinski (D) has anything to say about it. Last week Lipinski proposed the "Comfortable and Fair Flights Act of 2015," which would outlaw bathroom fees, among other odious airline-related policies. If the bill passes, customers could change their flights for free if the plane's restroom was out of order, and luggage delayed more than two hours would result in the airline refunding baggage fees.
"Simply put, if you pay for a service, you should get that service promptly or get your money back," said Lipinksi in a statement on his website. "These are all common sense provisions that will help protect the consumer rights of passengers."