5 Winners and 5 Losers of the Alibaba IPO
Money is not a client of any investment adviser featured on this page. The information provided on this page is for educational purposes only and is not intended as investment advice. Money does not offer advisory services.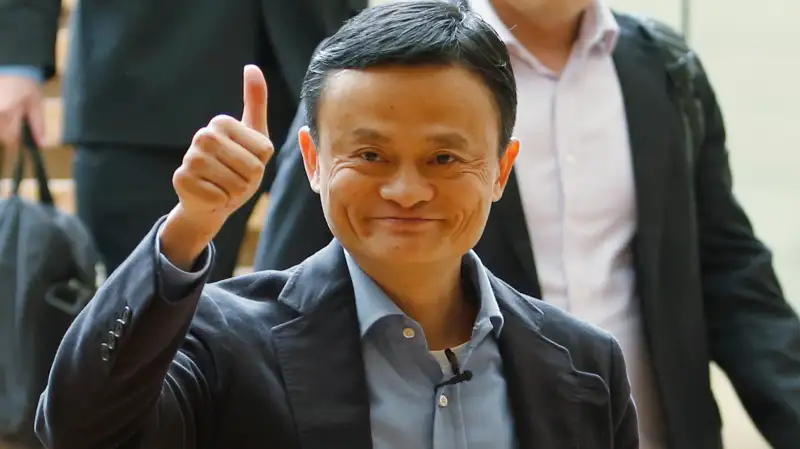 Depending on how things go on Friday, when Alibaba starts trading on the New York Stock Exchange, there could be tens of thousands of winners from what's expected to be a record initial public offering.
But as with all things in life, there are winners and then there are winners. Here's a rundown of who those really big winners are apt to be, along with some potential losers.
The Winners
1) Jack Ma, Alibaba founder and CEO
This former school teacher turned Internet mogul doesn't need Alibaba's IPO to go gangbusters. He is already the richest man in China, worth approximately $22 billion, according to Bloomberg. For Ma, who personally owns around 9% of Alibaba shares, any boost in the stock's estimated value post-IPO will simply be icing on the cake.
Ma's real victory comes in the retention of power. Because the Chinese government forbids foreign ownership of key strategic assets in China, this IPO is structured in an unconventional way. As Money points out in "No, Alibaba is Not the Next Facebook (and 4 Other Myths About this Mega-IPO Debunked," investors who buy the stock don't technically get to own the company. Ma and a group of Chinese citizens who founded and help run Alibaba are still the technical owners of the company's assets.
Rather, investors simply get the rights to the profits that are sent to a holding company known as a "variable interest entity," which is based in the Cayman Islands.
The upshot is, Ma gets to raise $25 billion in capital by going public, yet he is not beholden to his shareholders in the same way other publicly traded companies are. In other words, Ma gets his money without having to give up any power. That's like winning the lotto.
2) Masayoshi Son, founder and CEO of Softbank
Son, who runs the Japanese tech and telecom giant Softbank, is now the richest man in Japan, worth nearly $20 billion, according to Forbes. For that, he can thank one of the greatest investment decisions in modern history.
In 2000, at the height of the tech bubble, Son invested $20 million in a Chinese startup and encouraged its founder, Jack Ma, to hang on during tough times.
That proved to be beyond smart. Son's $20 million turned into around $55 billion in less than a decade and a half, which is another reason why Son is sometimes referred to as the "Bill Gates of Japan." This is sweet redemption for an Internet visionary who reportedly lost upwards of $70 billion in wealth when the tech bubble burst in 2000.
3) Softbank and Sprint
Much has been written about how Yahoo owns around one fifth of Alibaba's shares. Well, Masayoshi Son's Softbank — the Japanese tech, telecom and Internet giant — owns more than a third of the e-commerce giant.
For Softbank, owning Alibaba will help it attract global investors who want an indirect — and more diversified — way to gain exposure to the Chinese company. In addition to its large stake in Alibaba, Softbank is a major player in the Japanese mobile phone market; has its hands in hundreds of tech and media companies throughout the world; and owns a 70% stake in Sprint.
Now Softbank will have a pile of cash to make strategic acquisitions to strengthen Sprint, which for years has lagged its larger competitors Verizon and AT&T. At the very least, Softbank can invest some if its Alibaba winnings in Sprint by improving its infrastructure.
4) Snapchat
After its IPO, Alibaba will have $25 billion burning a hole in its pocket. Already, Wall Street and Silicon Valley are drawing up a list of potential takeover and investment targets.
High up on that list is Snapchat. Yes, talks between the two companies — which would have had Alibaba take a minority stake in the messaging app business — ended more than a month ago.
But that may have been because of the noise surrounding Alibaba's IPO, and the fact that Snapchat raised around $20 million in funding through another means: via the venture capital firm Kleiner Perkins Caufield & Byers. Forbes reports, though, that this represents just 3% to 5% of the company, whose overall value is said to be around $10 billion. So there's plenty of opportunity for Alibaba to get a piece of the pie.
Alibaba isn't the only deep-pocketed suitor reportedly interested in Snapchat. The company has already turned down an offer from Facebook, and there are rumors that Microsoft, which has developed a similar app to Snapchat called Windup, is also interested in buying the firm. Surely, having Alibaba circling this pond will only drive Snapchat's price higher.
5) ShopRunner
Alibaba has made a lot of small investments in U.S. companies, ranging from the app search engine Quixey to the messaging service Tango to the transportation app Lyft. But its $200 million investment in the online shopping site ShopRunner is the most intriguing because of how Alibaba may leverage it down the road.
Alibaba now owns 39% of the online service, which is aiming its sights on Amazon.com. Think of ShopRunner as a virtual mall, in which small storefronts of well-known retailers like Brooks Brothers, Neiman Marcus, and Eastern Mountain Sports can be found. As with Amazon Prime, ShopRunner charges a flat fee (in this case, $79 annually) in exchange for free 2-day shipping on purchases made throughout the year. Quartz points out that the model is similar to Alibaba's Tmall, where the company gets a small cut for every item sold on top of the annual subscription fee.
While ShopRunner pales in comparison to Amazon right now, that could change if Alibaba decides to throw its full weight behind this service and uses this franchise as its American version of Tmall.
The Losers:
1) Yahoo
It sure seems odd to describe a company that owns around a fifth of one of the most valuable businesses in the world — a stake that's worth about $35 billion — a loser.
But here's the deal: Yahoo, by agreement, must sell around 27% of its stake in Alibaba at the IPO. And as it sells its stake, Yahoo shares will begin to lose the one thing that has wooed investors so far this year: that Alibaba mystique.
Soon after, pressure will grow on Yahoo CEO Marissa Mayer to use the proceeds of the Alibaba investment wisely, for future acquisitions. But Yahoo doesn't exactly have a great track record with companies purchased. Remember its $1 billion acquisition of Tumblr? As the New York Times recently pointed out, "Yahoo's chief executive, Marissa Mayer, will find out how investors value the businesses she actually runs."
2) Tencent
Tencent Holdings is a Chinese Internet company that competes head to head with Alibaba in a variety of businesses, ranging from online advertising to e-payments. Up until now, Tencent has been the largest Chinese internet stock, with a market value of around $150 billion. That will all change after Friday, when Tencent will drop to No. 2.
Moreover, in the run-up to Alibaba's IPO, Tencent and other Chinese stocks have gotten short shrift as investors have fixated on Alibaba. See the chart below:
3) Uber
What threat does a giant online retailer like Alibaba pose to a mobile ride-sharing service? Well, in the U.S., Alibaba recently joined a group that invested $250 million in Uber's rival Lyft. Meanwhile, in China Alibaba is taking on Uber by backing the taxi-booking service Kuaidi Technology.
As Fortune recently pointed out, Kuaidi has gone from zero to 100 million users and 1 million drivers in two years.
4) The Nasdaq
The Nasdaq is synonymous with hot tech stocks, such as Facebook and Google. But when Facebook went public two years ago, things did not go smoothly. Trading started about half an hour later than expected, traders complained of missed orders, and there were questions if investors were getting the prices they expected. Nasdaq officials admitted that they were embarrassed by the glitches.
It came as no surprise, then, that Alibaba chose to list on the NYSE over the Nasdaq. According to Reuters, "Alibaba executives worried about Nasdaq's ability to handle their $21 billion initial public offering later this month, since the exchange botched Facebook's market debut two years ago."
5) Baidu
Baidu, which runs the biggest search engine in China, has been among the most popular Chinese stocks held by U.S. investors. In fact, a ranking of stocks held by hedge funds this year showed Baidu as the top Chinese entrant, according to Business Insider. What's more, Baidu was ranked as the most widely held American Depository Receipt (a type of foreign equity holding listed on American stock exchanges) last year.
That's likely to change as Alibaba is an even bigger Chinese tech play, and it's considerably more diverse in its holdings than Baidu.