Amazon Just Made It Harder to Get Free Shipping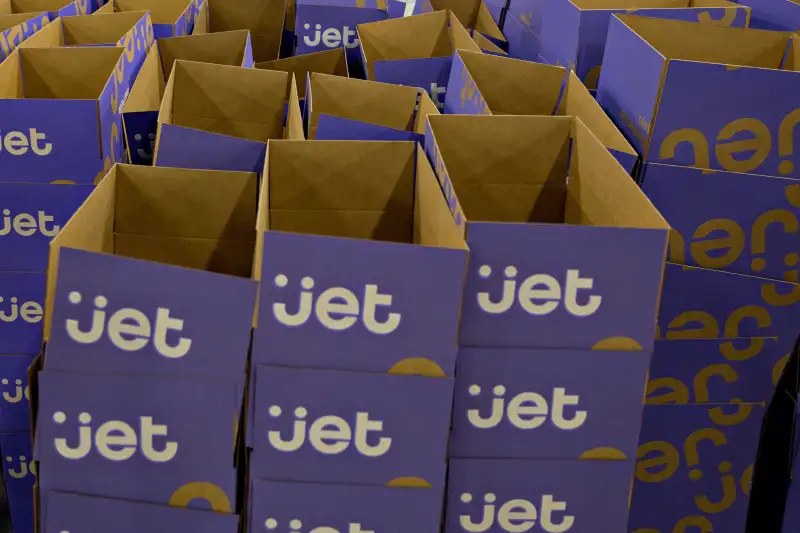 Bloomberg via Getty Images
Less than three years after Amazon increased the minimum purchase threshold from $25 to $35 for customers to qualify for free "Super Saver Shipping," the world's largest e-retailer is hiking the minimum purchase requirement again—this time to $49.
The change was made quietly, without any official announcement or press release. Instead, customers noticed it over the weekend, and commenters immediately began lamenting on Reddit about how quickly Amazon's minimum purchase requirement has increased, and how obvious it is that the policy is a ploy to get even more online shoppers to sign up for Amazon Prime.
Prime has proven to be an enormously powerful and profitable service for Amazon. Subscribers pay $99 per year, and in addition to free streaming videos and music and other services, they are entitled to unlimited, free two-day shipping on most purchases made at Amazon.com.
There are now an estimated 54 million Amazon Prime members in the U.S., up from roughly 10 million as recently as 2013. Not only does Amazon cash in on all of those annual subscription fees, but, more important, Prime memberships are correlated with dramatically increased spending at Amazon. Once people sign up for Prime, it seems, they want to make the most of the annual subscription fee, and wind up shopping more at Amazon. Overall, it's a tremendous win-win for Amazon.
One of the factors holding many would-be Prime subscribers back from signing up, though, is that it's traditionally been pretty easy to get free shipping on Amazon orders even if you weren't a Prime member. Most Amazon orders of $35 (or $25 back in the day) or more qualified for free shipping for non-Prime members. The shipping was slower than with Prime—five to eight business days, as opposed to two—but in many cases this was fine. The important thing is that the shipping was genuinely free, not "free" only for customers who paid $99 (or $79 back in the day) per year for the privilege.
By increasing the minimum requirement for free shipping from $35 to $49, Amazon will make it a little more difficult for shoppers to secure free shipping—and, likely, a little more tempting for some to bite the bullet and sign up for Amazon Prime. Then again, the move could prove a turnoff for other shoppers, especially in light of free shipping alternatives to Prime. The change could wind up boosting interest in supposed "Amazon killer" Jet.com, which has been shown to have cheaper prices than Amazon in many cases, and which has no annual fee and a minimum purchase requirement of only $35 for free two-day shipping.
Amazon's new shipping policies and prices are explained here. As you'll see, while most book orders at Amazon have a minimum purchase threshold of only $25, most other purchases must run $49 or more in order to qualify for free shipping. That's assuming, of course, you're not a Prime member.