Amazon to Give Away Free Vinyl Records Every 30 Minutes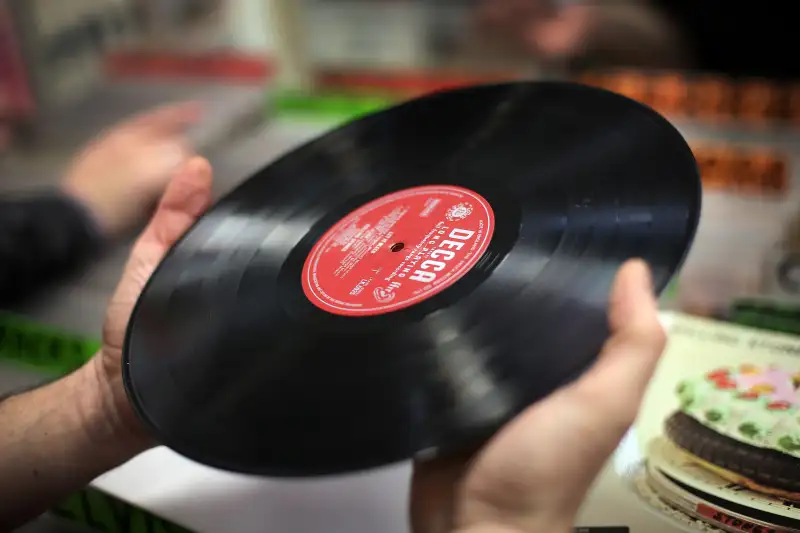 Macdiarmid, Peter—Getty Images
Vinyl is doing very well these days, living in harmony with services like Spotify. And the world's largest e-retailer has taken notice. After celebrating its new vinyl store by giving away an album every day for two weeks, Amazon is now planning some more big moves in the "free" LP department.
On December 15, Amazon will be giving away a free vinyl record from noon to 1 a.m. E.T. the following day (the company is based in Seattle and is doing this on Pacific Time, from 9 a.m. to 10 p.m.). Albums from Taylor Swift and Paul McCartney are on the giveaway list. You don't have to buy anything to win, just submit your name and the relevant info here when it's time for a chance to win.
In addition to all the free vinyl, Amazon's giving away some other music stuff, beginning on December 7 at noon E.T. First up, a guitar signed by AC/DC guitarist Angus Young, some One Direction stuff, another guitar signed by Brandon Flowers of the Killers, and an autographed LP from Tech N9ne, rapper and legendary bartender.
Different music-related giveaways follow every day until Friday the 11th, and then the freebies resume after the weekend with an Amazon Echo giveaway on Monday and the vinyl record promotion next Tuesday, December 15.
Read next: Vinyl Record Revenues Have Surpassed Free Streaming Services Like Spotify