Amazon's Parental Leave: The New Free Soda?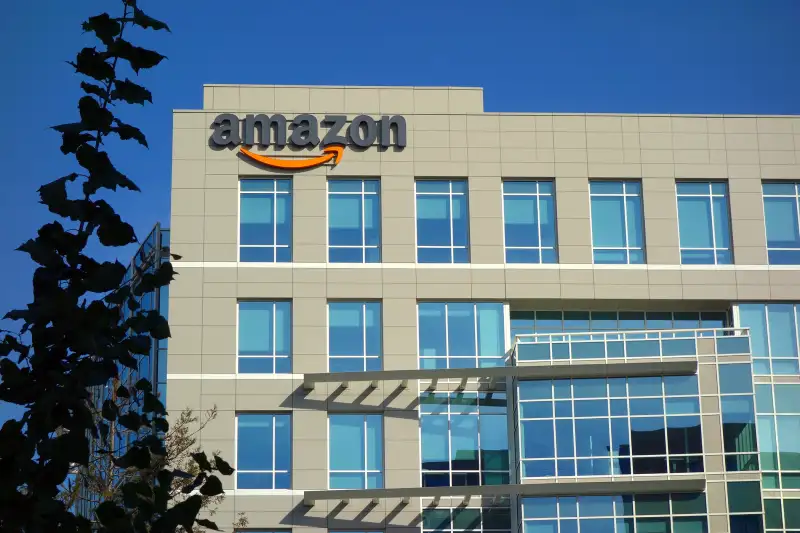 Amazon's updated parental leave policy is a boon for its workers. The rest of the nation's parents should be so lucky.
Birth mothers who work for Amazon can now take four weeks of paid leave before the birth of the child and 10 weeks of paid maternal leave post-birth. Any new parent (biological or adoptive) can also take an additional six weeks of paid parental leave if they have worked at the company for a year.
Amazon's policy shift isn't altruistic. The new rules, which will roll out next year, follow a New York Times investigation into the company's work culture, in which "Motherhood [could] also be a liability." (Amazon found the story lacking.) Some observers note that the new leave policy offers a blast of good PR as the company heads into holiday shopping season.
But perhaps more interestingly, the change shows a shift in priorities for recruiting-focused tech giants, which have moved on from offerings like free sodas and catered lunches. Amazon's new policy follows in the footsteps of other big tech companies like Microsoft and Netflix, and actually goes even farther than Netflix's in offering the benefit to all full time employees -- including those at distribution centers.
"Now that men are spending more time with their children and tech is no longer a brand-new field, heavily populated by pre-parenthood employees, the need for attractive parental leave policies to compete for talent will be important," says Kenneth Matos, senior director of research at Families and Work Institute.
Piecemeal Approach
The new policy also provides a frustrating reminder of America's piecemeal approach to parental leave.
America remains an outlier when it comes to guaranteeing paid parental leave. The 22-year-old Family and Medical Leave Act grants employees 12 weeks of unpaid time off to care for a newborn, but even then only if they work for companies with more than 50 workers. Meanwhile only 17% of employers offer fathers paid time to care for a newborn child, according to the Society for Human Resource Management.
Meanwhile, corporate culture tends to places a premium on "face time," at the cost of flexible work schedules. And it's rare that new fathers take paternity leave; one Boston College study found 86% of working fathers it surveyed would not make use of even paid paternity leave unless it covered at least 70% of their salaries.
So Amazon may need to demonstrate that it is serious about this new policy. "All employers need to also manage the culture of their organizations so that policies are used without jeopardy, retaliation or being sidelined because people think you are no longer interested in advancement," says Matos.
Big companies, he adds, need to shift culture as well as benefits rules. "Employers do need to do more to ... adjust other policies and cultural norms so that the policies merge seamlessly into a productive culture," he says -- "rather than being add-ons that everyone knows they are not supposed to use."
Ultimately, though, Amazon's policy change is a positive step for parents everywhere. As more and more companies make this a benefit, paid parental leave might one day be as ubiquitous as health care. "My hope is that as more companies make these shifts, for whatever reasons, we can reach the tipping point where good parental leave policies become a norm and these kinds of supports are just a cost of doing business in America," says Matos.
Read Next: These Are the Companies With the Best Parental Leave Policies