3 Sweet Employee Benefits You May Be Missing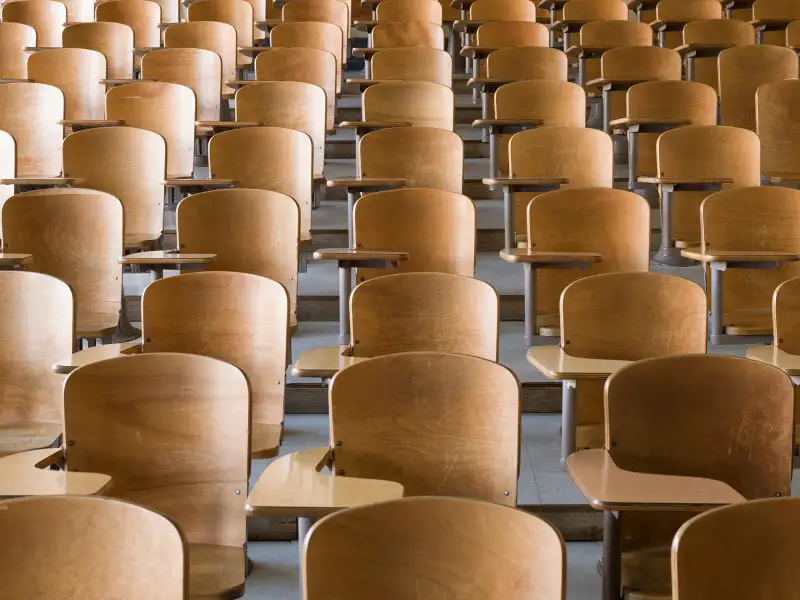 Adam Crowley—Getty Images
More than two-thirds of adult workers under 65 are covered by their job's health plan, and about half of workers participate in their company's retirement plan. As the labor market starts to heat up, more businesses are adding or enhancing other benefits, as well -- but workers might not be cashing in on these perks.
"While workplace benefits such as retirement and healthcare are core to employer offerings, great organizations offer a broad spectrum of benefits," says Beth Raymond, senior vice president and chief HR officer at Principal Financial Group. You might need to take the initiative and ask, but it's highly possible, especially if you work for a larger organization, that your company also has one or more of the following set up; if so, figure out whether you'll be able to take advantage.
Tuition Reimbursement/Professional Development
"Many organizations do not publicize their tuition reimbursement programs well," says Ravin Jesuthasan, global leader of talent management at HR consulting firm Towers Watson. "Managers may be reluctant to have employees take time away from work for development purposes." You might need to take the initiative and ask HR what's available, and then talk to your boss about how you'll make up for any out-of-the-office time your classwork might require.
The Society for Human Resource Management's research shows a "statistically significant" increase in the number of companies paying for certifications or recertification, says Evren Esen, who runs the organization's survey programs, and according to research from Accountemps, about half of companies today are expanding their investment in non-degree professional development. "Some training programs offer a certification upon completion," says Accountemps district president Bill Driscoll.
Even the ones that don't could help you advance your career if they give you expertise in a necessary skill, he points out. "There are a wide range of training options companies may offer, from on-site brown-bag sessions and formal instructor-led trainings, to webinars and off-site seminars and conferences," Driscoll says. These can require a time commitment on your part of anywhere from a few hours for a seminar to months of study to complete some more advanced courses, he says.
Physical Fitness/Wellness
More companies are adding wellness benefits too, although the options vary widely. "It can be something that's very planned, like having competitions or giving employees Fitbits, or something more informal, like having everyone meet at lunch for a walk," says Esen.
The most common wellness resource is some kind of fitness-related newsletter, which about 60% of companies in a recent SHRM survey said they offer. About a third fully or partially subsidize gym memberships, although the onus is often on the employee to submit reimbursement forms.
Beyond that, more companies today are offering tools, often via an app you can access from the privacy of your smartphone, that help workers manage stress, relax more and sleep better.
Financial Counseling
"Financial wellness programs are modeled after physical wellness programs," says Brian Cosgray, cofounder and CEO of DoubleNet Pay, a provider of financial wellness tools to companies. Since fitness-related programs have been well-received, and because employers figured out that workers who are stressed about money are less happy and productive, more companies are adding financial counseling as a benefit, Cosgray says.
These programs, in which you can generally participate for free, may include finance classes, one-on-one counseling sessions, or even apps and video games. They tend to be personalized to help employees reach their own personal financial goals -- whether paying down debt, following a budget or saving money.
Read next: Americans Left $24 Billion in Retirement Money on the Table Last Year