From Free Cars to Paid Sabbaticals, Companies Are Getting Creative With Job Perks in a Tight Labor Market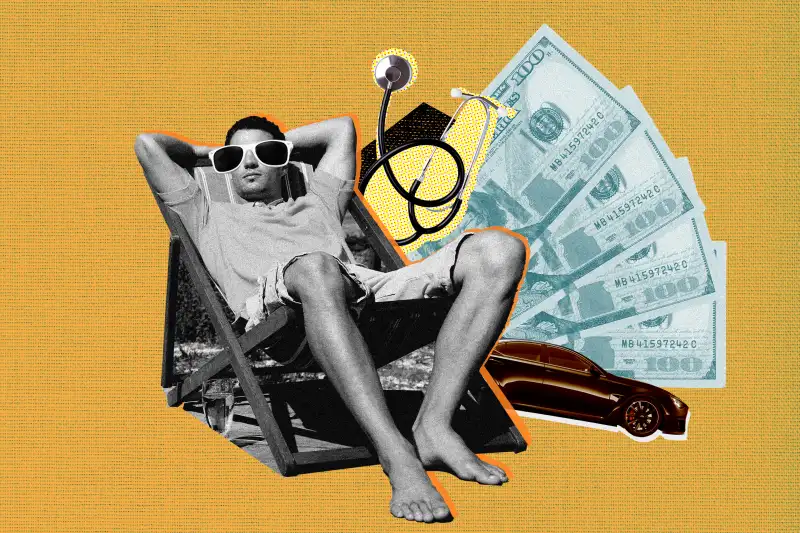 Eddie Lee / Money; Getty Images
Employers in many industries are adding some surprising job perks to attract and retain workers in today's competitive labor market.
New trends in employee benefits programs are emerging as companies try to facilitate returns to in-office work, combat burnout and address workers' worries about inflation.
At the same time companies have been trying to keep their costs down due to recession concerns, employers are now facing pressure to offer more benefits with unemployment at the lowest rate in more than 50 years.
While some employers are improving or expanding traditional job perks like retirement savings programs, health care plans and expanded paid vacation, others are adding new and unique job benefits. Here are five examples of what companies are offering in 2023, ranging from paying for employee internet bills to awarding special prizes to workers — in one case, a brand-new car giveaway:
Worker sabbatical programs
Paid and unpaid sabbatical programs remain rare for non-academics, but Bloomberg notes in a new report that some major companies like Bank of America have recently added this benefit and that research shows it's something employees value very highly.
Mental health benefits
Employers expanded mental health benefits during the pandemic and that trend will likely continue this year, according to a report from the Society for Human Resource Management.
Health plans are expected to add more providers to their networks and make more appointments available to patients with employer-sponsored health care plans, the report says.
Employee recognition awards and prizes
Employee of the month-style awards can motivate employees to perform in their job, but they're also used to attract and retain workers.
Typically, these awards are relatively small bonuses or stipends dolled out to recognize standout employees on a regular basis, but recently, some larger companies have started offering jackpot prizes, like Kentucky-based aviation provider Unifi's car giveaways. The uniqueness of this type of benefit could make an employer standout to potential candidates.
Commuter benefits
Companies are offering commuter benefits to facilitate return-to-office plans. Some businesses offer programs that let employees use pre-tax dollars to pay for public transportation and other commuting expenses.
In cities where most people drive to work, driving or parking benefits are more popular. For example, Driftwood Garden Center in Naples, Florida, implemented a $50 per paycheck stipend last year to help employees pay for gas to get to work.
For remote workplaces, these benefits obviously aren't applicable, so things like stipends for home office upgrades or internet bills are being offered instead.
Inflation-related benefits
Given that inflation remains among the top concerns that Americans have, many employees care more about financial job benefits than flashy perks right now.
More than anything, employees want their wages to keep up with inflation, but beyond that, companies can help their workers during this period of high inflation by offering benefits like child care support or improving retirement plans. TBAKI, an automotive supplier in Athens, Alabama, announced a new child care benefit last month, stating that it "allows parents, especially women, to return to the workforce with peace of mind."
More from Money:
Most Companies Say They're Giving Workers Raises Over 3% This Year
Wages Aren't Keeping up With Inflation — but Making This One Career Move Can Help