Inflation Is No Longer the No. 1 Problem Facing the Country: Poll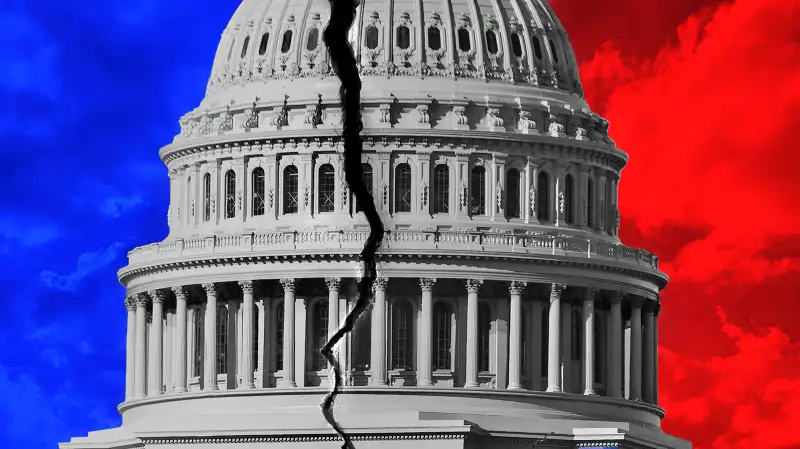 There's at least one thing both Democrats and Republicans can agree on: A dysfunctional government is our country's biggest problem.
A new Gallup survey shows that concerns over the government have dethroned inflation as the No. 1 issue facing the nation.
What the research says
For more than two decades, Gallup has been conducting a monthly survey that asks Americans "What do you think is the most important problem facing the country today?"
21% of Americans now cite the government as the country's largest problem, marking a 6 percentage-point jump from the previous reading released in December.
Inflation is still very top of mind, though, as the second most cited concern. In January, 15% of Americans said inflation was the biggest problem, a 1 percent point decrease from the previous month.
The share of Americans citing the "economy in general" as their No. 1 concern dropped 6 percentage points in January, from 16% to 10%.
"While the U.S. unemployment rate remains relatively low, recent layoffs in the technology sector could affect opinions about the job market, and possibly the broader economy, in the coming months," the Gallup report stated.
Biggest problems according to Democrats and Republicans
The No. 1 and No. 2 top issues are the government and inflation, respectively, for both Democrat-leaning and Republican-leaning respondents, though Republicans took larger issue with the government and inflation.
24% of Republicans said the government is the biggest problem facing the country, compared to 18% of Democrats.
18% of Republicans said the same about inflation, whereas only 11% of Democrats reported inflation as their top concern.
While the trends suggest some common ground between the left- and right-leaning respondents, the fault lines emerge when drilling down on specific issues.
For example, immigration is a significant concern for Republican respondents but not for Democrats.
Race relations is a much larger concern for Democrats than it is for Republicans.
What's driving the trends
Gallup's survey was conducted between Jan. 2-22, and the timing likely has an impact on the results.
The most recent inflation report, released on Jan. 12, showed the inflation rate slowing down significantly. That likely provided some peace of mind for respondents.
Likewise, the dramatic 15-round voting process to determine the new speaker of the Republican-controlled House of Representatives occurred in the first week of January. President Joe Biden was also dealing with a scandal related to classified documents that were found in his home while the poll was active. These events drew ire about the government from both Democrats and Republicans alike.
More from Money:
The Fair Tax Act Aims to Abolish the IRS and Set a National Sales Tax. Here's How It Would Work
Are Social Security Payments at Risk if the U.S. Defaults on Its Debt?