Amazon Plans to Cut the Number of Small Cheap Items You Can Order
Money is not a client of any investment adviser featured on this page. The information provided on this page is for educational purposes only and is not intended as investment advice. Money does not offer advisory services.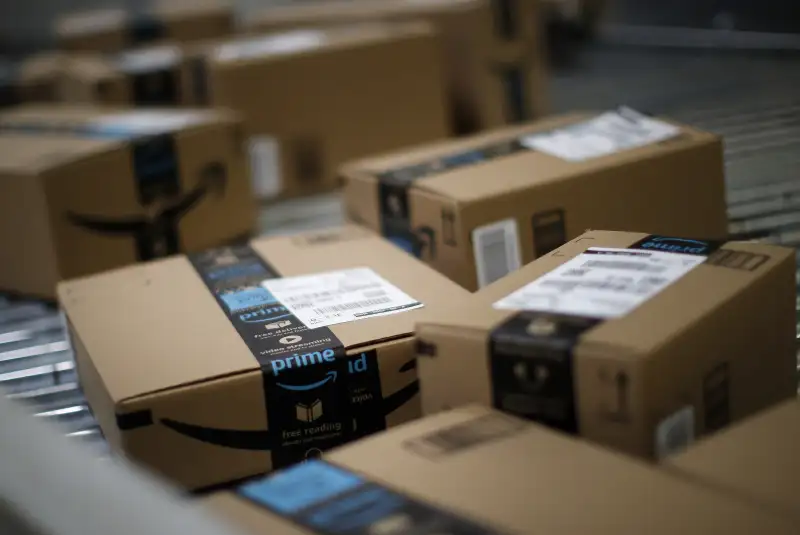 Bloomberg—Bloomberg via Getty Images
Amazon.com Inc., locked in a margin-crushing price war, is offloading costs onto suppliers and limiting the number of single, low-priced items shoppers can purchase in an effort to offset rising shipping costs.
In a marked shift in strategy, the e-commerce giant is raising transportation fees for suppliers of beverages, diapers and other heavy, bulky products that are expensive to ship, say two people familiar with the matter. Amazon is also preparing to make it harder for shoppers to buy small orders of toothbrushes, soap, lipstick and other inexpensive items that are difficult to sell profitably online unless they're part of a larger purchase, one person says. Amazon declined to comment.
Amazon has been willing to absorb losses of millions of dollars a year on certain products to make sure it has the items in stock and to fight a price war with Walmart Inc. and other retailers. But those costs are becoming unsustainable as the company sells more household goods. Fulfillment expenses -- the cost of storing, packing and shipping goods -- surged 43 percent in 2017 to $25 billion, outpacing revenue growth of 31 percent that year.
Amazon has been carefully examining the delivery expenses associated with each item. Now, the people say, it's shifting more of those costs onto vendors including Procter & Gamble Co. Amazon deducts the cost of moving inventory through its distribution network from what it pays suppliers for bulk orders. Now the company is seeking to significantly increase those deductions, which amount to transportation fees. P&G declined to comment.
For several years, Amazon has designated certain inexpensive health and personal care items as "add-ons" that must be combined with a larger basket of products costing at least $25. These items include a variety of products from leading brands: toilet paper from Kimberly Clark, toothbrushes from P&G and baby wash from Johnson & Johnson, to name a few.
This year, the company plans to expand the number of such items to most products in those categories costing less than $7, one of the people says. Because some shoppers won't wait to have a bigger shopping cart to buy such items on Amazon, sales of smaller packs of toothbrushes and hand soap and the like will likely decline -- hurting suppliers.
Amazon scrapes the websites of competitors to make sure its prices are competitive and has been cutting them drastically. In a basket of 13 items that included pasta, cranberry juice, coffee and ball point pens, Amazon prices on each product have dropped between 38 and 75 percent this month, according to Boomerang Commerce, which helps brands set prices and advertising spending on the webstore. For instance, in March the price of a 12-pack of Barilla whole grain spaghetti on Amazon dropped 38 percent to $17.76. A 24-pack of diet cranberry juice from Ocean Spray fell more than 40 percent to $15.96.
Amazon needs to keep prices low because Walmart is closing the gap between them, according to Profitero. The e-commerce analytics firm compared prices of more than 20,000 products sold by the two retailers and found Walmart's prices to be just 1.8 percent higher on average. Hence Amazon's push to cut costs and foist them on suppliers -- a tactic Walmart has been using for decades.