Why Amazon's New Monthly Prime Services Are Bad Values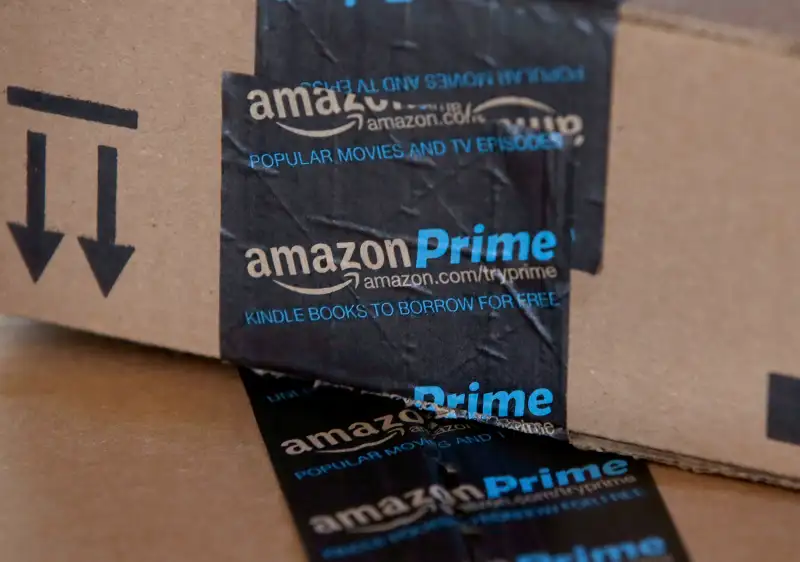 Over the weekend, Amazon introduced a couple of new subscription options as alternatives to the traditional Amazon Prime, which includes a bundle of services and costs a flat $99 per year.
Rather than require the lump sum for a year of Amazon Prime, the company added the option of subscribing on a month-to-month basis for $10.99 per month. This kind of subscription includes all the usual perks of Prime membership, including free two-day shipping on most Amazon purchases, plus unlimited photo storage and use of Amazon's music- and video-streaming services.
The other new service option is a simple stand-alone Prime Video subscription for $8.99 per month. In the past, this streaming video service was only available via a full-fledged Prime membership. Now, however, Prime Video will be offered on its own as a competitor to streaming services like Hulu and Netflix. And it's no small coincidence that Amazon is introducing the offering just as Netflix is raising prices to $9.99 per month for most customers.
On the one hand, both of Amazon's new options seem like pretty poor values. The month-to-month Prime membership will cost nearly $132 over the course of a year, compared with $99 for traditional Prime subscribers paying in one lump sum. The stand-alone Prime Video seems like a bad value considering that it's only $2 cheaper than the monthly cost of a full Prime membership—and it's actually more expensive over the course of 12 months ($107.88) than a full Prime membership paid upfront ($99).
Read next: Amazon Has Upper-Income Americans Wrapped Around Its Finger
Yes, the Prime Video option undercuts Netflix on price, but only by $1 per month, and the consensus thus far has been that Netflix's on-demand video collection is far superior to Amazon's. The base Hulu streaming service is $7.99 a month. So Amazon's stand-alone video price doesn't seem like a great bargain either.
Even so, the new options offered by Amazon are quite compelling. Here are a few reasons why:
Lots of people don't want to commit for a year. While Prime has always been priced based on one full year of service, that's unusual in the current marketplace compared to our bills for wireless, pay TV, streaming music, and (yep) streaming video services. Paying by the month is simply more comfortable than paying by the year to many consumers in today's noncommittal, paycheck-to-paycheck world. Value-conscious consumers may just become Prime subscribers for one or two months of the year, like around the winter holidays when they can use it optimally, with free shipping on gift purchases and streaming video when the kids are off from school.
Reports confirm that people spend more at Amazon once they're Prime members, so Amazon has launched multiple strategies like last summer's Prime Day sales to boost membership. The monthly payment option offers yet another way to increase subscriptions—from people who are wary of committing to an entire year of the service.
Amazon can now compete directly with Netflix. Prime Video was launched essentially as a cute extra to a Prime membership. It was just a little bonus to help make Prime seem worth the price, even in a marketplace saturated with free shipping offers from retailers, and even when the annual cost of Prime was raised from $79 to $99.
Read next: Amazon Prime Membership Should Come With a Warning
Over the years, however, Amazon has dramatically improved the selection of Prime Video, with additions like award-winning original shows, plus video downloads and a vast catalog of older HBO programming. The introduction of the stand-alone Prime Video service shows that Amazon—after years of aggressive head-to-head battles with major retailers like Walmart and Target—is now eager to duke it out directly with Netflix.
"Jeff Bezos is absolutely escalating the arms race with Netflix," Wedbush Securities analyst Michael Pachter said to the Wall Street Journal. "The two services will compete more closely for customers, and Amazon has the marketing advantage by offering the full Prime service for just a little bit more each month."
Regular Prime looks like the real bargain now. The latest data show that amazingly, more than half of American households are Prime members—and over 70% of rich Americans (earning $112K per year or more) subscribe to Prime. The numbers indicate that Amazon has been phenomenally successful in pushing Prime. And the new options should help boost subscription fees collected by Amazon in more ways than one.
Yes, Amazon will take in more revenues thanks to new customers who are intrigued with monthly Prime memberships or the stand-alone video service. Perhaps more importantly, though, the new options will introduce new subscribers into the Amazon sales sphere. Once there, it's not much of a leap for these new subscribers to see the value of a full-fledged Prime membership, which Amazon hopes they'll pay like clockwork every year.
After all, as noted above, the $99 price for regular Prime is cheaper than one year's worth of Prime Video alone, and it's more than $30 cheaper than 12 months of a month-to-month subscription. So by the sake of comparison, classic Amazon Prime comes out as the true bargain, thanks to the pricing structures of its new siblings.