American Hartford Gold IRA Review
Money is not a client of any investment adviser featured on this page. The information provided on this page is for educational purposes only and is not intended as investment advice. Money does not offer advisory services.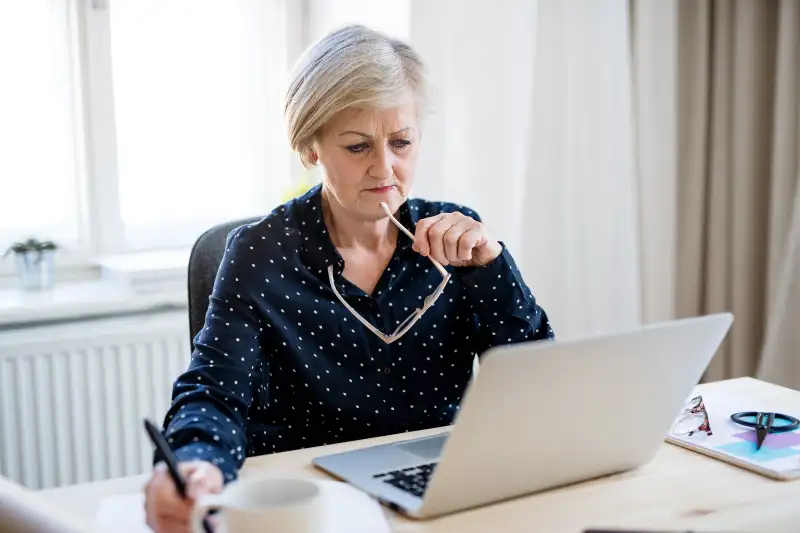 American Hartford Gold is based out of Los Angeles and offers gold and other precious metals IRAs. Founded in 2015, it's achieved record growth in recent years.
In this guide, we'll take an in-depth look at American Hartford Gold. We'll discuss its strengths and weaknesses, core offerings and business track record to determine if it's one the best gold IRA companies available.
Best for no liquidation fees
Some gold IRA companies will charge you a fee to liquidate your gold. This involves selling it back to the gold IRA company at an inflated price. However, American Hartford Gold doesn't charge any liquidation fees.
While American Hartford Gold doesn't guarantee that it'll repurchase your gold investment, it urges customers to consider using them to liquidate their precious metals. The absence of a liquidation fee can save you thousands of dollars or more in fees.
American Hartford Gold IRA pros and cons
In this section, we'll cover a few of the advantages and disadvantages of using American Hartford Gold for your gold IRA.
Pros
Low account minimum
Waives fees for the first year
Offers a buyback commitment
Cons
No pricing in online catalogs
Annual fees after the initial setup
American Hartford Gold pros explained
Low account minimum
American Hartford Gold requires a $10,000 minimum balance for its gold IRA, which is lower than other precious metals IRA providers. For instance, some gold IRA companies will ask that you maintain at least $25,000 in your account.
Waives fees for the first year
American Hartford will waive your first-year fees, including the storage fee, setup fee and annual IRA fee which can, collectively, add up to a few hundred dollars. Individuals with higher investment amounts may receive up to three years of waived fees.
Offers a buyback commitment
Although it's not legally guaranteed, American Hartford has a buyback commitment that encourages you to contact them once you begin taking distributions from your gold IRA and want to liquidate your metals. While you don't have to take advantage of this service, many people find it a convenient way to convert their gold back into cash.
Unlike many other gold IRA companies, American Hartford doesn't charge any liquidation fees when it purchases back your gold.
American Hartford Gold cons explained
No pricing in their online catalogs
American Hartford does not currently list its prices for coins or metal bars in its online catalog. You will have to call a service representative for this information.
Annual fees after the initial setup
American Hartford Gold waives the account setup fee but, as do all precious metal IRA providers, the company charges an annual IRA fee that varies depending on the value of your investment.
American Hartford Gold IRA offerings
American Hartford offers its customers several ways to acquire precious metals, including self-directed IRAs or having gold and silver coins and bullion delivered to their doorstep.
Self-directed IRA
A self-directed IRA (SDIRA) lets you hold alternative investment types including real estate, precious metals and cryptocurrencies. By contrast, a normal IRA will limit you to more traditional investments such as stocks, bonds, mutual funds and electronically traded funds (ETFs). As the name suggests, you're in total control of your self-directed IRA, with rules prohibiting financial institutions from giving you investment advice for a self-directed IRA.
American Hartford offers several products that can be nested within a self-directed IRA. You can choose between a regular self-directed IRA, which you can fund through pre-tax dollars, and a Roth self-directed IRA, which you fund with after-tax dollars.
Which IRA works best for you will depend on your individual needs and preferences. As with regular IRAs, self-directed IRAs will allow your investment to grow tax-free. You can access your self-directed IRA after you turn 59 ½. Otherwise, you'll have to pay a 10% penalty on early withdrawals.
With a self-directed IRA, you must take minimum required distributions, or withdrawals from your account, at age 72, just as you would with a normal IRA.
Gold coins
American Hartford lets you buy and place gold coins in your self-directed IRA.
Note that the IRS has special stipulations regarding the purity of products held in a gold IRA. For instance, gold bars must be at least 99.5% pure. The IRS also limits what types of coins you can hold in your self-directed IRA. You may not invest in Swiss Francs or British Sovereigns but you can invest in Australian wildlife gold coins, Canadian buffalo and American eagle coins.
American Hartford makes it easy to see and sort gold coins by IRA eligibility. On its gold coin catalog, simply click on the "Gold" and "IRA approved" tabs to get a full list of gold coins that you can invest in your gold IRA.
Silver coins
You can purchase silver coins for your IRA through the American Hartford website. Its silver coin offerings are broadly similar to its gold coin products, including the Australian wildlife, Canadian buffalo and American eagle silver coins.
In total, American Hartford offers a dozen silver coins that are IRA-eligible. Just as with the gold coins, you can filter out non-IRA qualifying coins by using the sort function at the top of the catalog.
Gold bars
You can choose between a one-ounce bar and a Valcambi Combibar. The latter is essentially a breakable gold bar with an appearance not unlike a Hershey chocolate bar. You can purchase Valcambi Combibars of varying sizes and tear off one-gram chunks without damaging the integrity of the whole. This provides more flexible resale options because you can adjust the amount of the investment you want to liquidate.
If you're wondering how to pay off debt in retirement when your investments are locked up in unwieldy gold bars, Valcambi Combibar may represent a possible solution.
Silver bars
You can choose between a Valcambi Combibar, a 100-ounce and a 10-ounce IRA-compliant silver bar. The IRS requires that only silver bars with a purity of 99.9% or above are eligible for investment in a precious metals IRA.
American Hartford Gold IRA pricing
American Hartford does not list the prices of any of its precious metal products online. To find out how much a particular product costs, you must call a service representative.
Overall, American Hartford's pricing model suggests that prices may fluctuate, reflecting the volatile nature of gold and silver prices. While this added step can make comparison shopping a chore, it should be noted that this isn't uncommon for gold IRA companies.
American Hartford also offers a price match guarantee. This means that if you can find a lower price of metals from another institution, you will get a refund of the difference.
American Hartford Gold IRA financial stability
American Hartford is a privately held company with little publicly accessible insight into its financial profile. Currently, it is not rated by any of the three major credit rating agencies.
American Hartford Gold IRA accessibility
Availability
You can open a gold IRA account from anywhere in the U.S. To do so, you can call an American Hartford customer service representative and they'll help you fill out the necessary paperwork to get you started with funding your account.
Contact information
You can contact American Hartford in the following ways:
Phone: You can reach American Hartford via telephone at 800-462-0071 Monday through Friday from 6:00 a.m. to 5:00 p.m. PT and on Saturdays from 6:00 a.m. to 4:00 p.m. PT.
Email: Send email queries to info@hgoldgroup.com.
Social media: American Hartford maintains an active social media presence on Facebook, Youtube, LinkedIn and Twitter.
Online form: Fill out the online form on its contact us page and a customer service representative will get back to you.
Regular mail: Send your letters to American Hartford Gold 11755 Wilshire Blvd. 11th Floor Los Angeles, CA 90025.
User experience
Based on customer reviews taken from independent third-party platforms, most customers report a straightforward user experience. Most of the set-up and buying process will take place over the phone where your customer service representative will guide you through the necessary steps to create an account and make the initial purchase.
American Hartford Gold IRA customer satisfaction
American Hartford scores very high across third-party review platforms, and customer reviews are overwhelmingly positive. Praise for the company centers largely on its informative and helpful staff.
On the Better Business Bureau (BBB) website, American Hartford has a 4.9 out of 5 average star rating with 364 customer reviews. It's closed nine complaints in the past year and 21 complaints in the past three years.
American Hartford Gold IRA FAQ
Why invest in a gold IRA?
A gold IRA lets you hedge against inflation and diversify your investment holdings. Some financial advisors may even suggest holding a percentage of your net worth in precious metals.
Is American Hartford Gold legitimate?
Yes, American Hartford Gold is a legitimate company with an A+ rating from the BBB and close to a five-star average rating on multiple review platforms.
What are American Hartford Gold's storage options?
You must meet certain IRS requirements when storing physical gold, so it's important that you go through a legitimate storage company. American Hartford currently lists two suggested storage options on its website: Brink's Global Services and Delaware Depository Service Company. Brink's maintains locations in Los Angeles, California and Salt Lake City, Utah, while Delaware Depository has a location in Wilmington, Delaware.
How do I open an IRA with American Hartford Gold?
You'll have to call a customer service representative to get started. They'll guide you through American Hartford's three-step gold IRA set-up process.
How we evaluated American Hartford Gold IRA
We evaluated American Hartford along the following lines:
Customer satisfaction according to online reviews from various third-party platforms
Ease of use, including how to set up an account and liquidate assets
Pricing, including fees compared to other gold IRA providers and cost transparency of precious metals
Product options, such as what types of accounts customers can access
Accessibility and availability of services and customer representatives
Summary of Money's American Hartford Gold IRA review
A gold IRA can help you diversify your retirement investments while acting as a hedge against inflation. American Hartford stands out for its stellar customer service track record, low minimum balance requirements and zero liquidation fees. It also offers a buyback commitment and price match guarantee. However, its prices are not listed online.
American Hartford Gold lets you purchase a variety of gold and silver products. You can choose from IRA-eligible coins and bars and non-IRA qualifying investments. While you won't have to pay for fees in the first year, there are annual fees afterward.
American Hartford Gold offers its services nationwide. While it maintains an active website, you'll have to call to consult with a specialist to learn more about gold IRAs, how to set up an account or make a purchase.